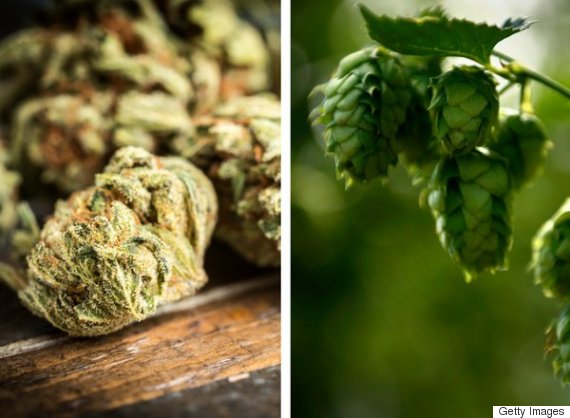 Can you see the difference between hops and marijuana? Apparently, not everyone can.
Two men and a woman were arrested in P.E.I. Saturday after mistaking hops for marijuana on a farm in Stratford, Queens District RCMP said in a news release.
Hops are used in beer brewing, and the green plant somewhat resembles nuggets of marijuana.
The farmer called police after spotting the trespassers near his buildings.
RCMP said "extensive damage" was caused to the farm's crop, impacting its ability to provide quality hops for market.
One of the men, 23-year-old Jesse Howatt, appeared in court on Monday. He has been charged with break-and-enter, theft, mischief, and two counts of breaching court orders.
The other man and woman have been released and are scheduled to appear in court at a later date.
Also on HuffPost: