BATTLE CREEK, Mich. — Kellogg says it will no longer advertise on Breitbart.com, the website formerly run by one of President-elect Donald Trump's top aides, Steve Bannon.
Kellogg Co. spokeswoman Kris Charles says the food company regularly works with media buyers to ensure its ads "do not appear on sites that aren't aligned with our values as a company.'' She says "occasionally something is inadvertently missed,'' and Kellogg decided to "discontinue'' advertising on Breitbart after learning its ads were on the site.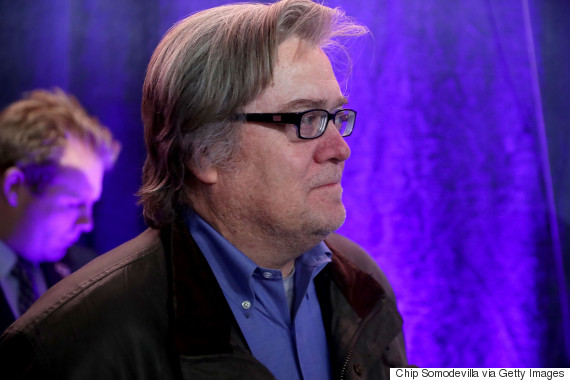 Steve Bannon, Donald Trump's campaign CEO and now a White House adviser, at a campaign rally the Reno-Sparks Convention Center, November 5, 2016 in Reno, Nevada. (Photo: Chip Somodevilla via Getty Images)
Breitbart is the target of a concerted effort on social media that calls on companies to cease advertising on the site, which has been condemned as racist, sexist and anti-Semitic.
The site called Kellogg's decision "economic censorship'' and "un-American,'' saying Kellogg was denigrating "to its own detriment'' the consumers who elected Trump.
Also on HuffPost