When Heath Ledger suddenly passed away in 2008, he left his former longtime partner Michelle Williams to care for their then-two-year-old daughter, Matilda.
Now Williams is opening up about what it's like raising their daughter as a single parent.
"Talk about a learning process," she said in the latest issue of Porter magazine. "[I] certainly did not expect to still be dating at 36 with an 11-year-old. This is not what I imagined."
Williams met Ledger on the set of "Brokeback Mountain" in 2004. The two dated for three years and amicably split in September 2007, just four months before Ledger died at the age of 28.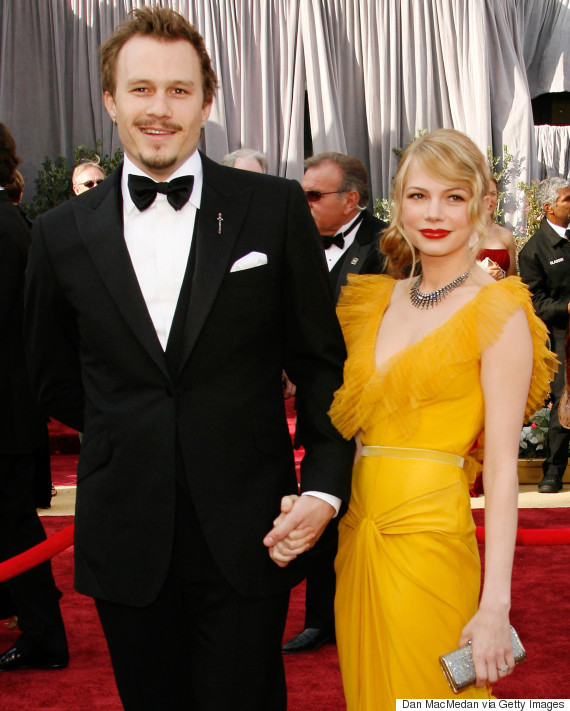 Heath Ledger and Michelle Williams at the 78th Annual Academy Awards.
"In all honesty, for pretty much everything else, I feel like I'm a believer in not fighting circumstances, accepting where you are and where you've been," Williams said of the loss of Ledger. "In pretty much all senses but one, I would be able to go totally down that line of thinking were it not for Matilda not having her dad. You know, that's just something that doesn't…I mean, it just won't ever be right."
Before Ledger died, he was a dedicated father to his little girl and took paternity leave when she was born.
Prior to Matilda's birth, "The Dark Knight" star said: "I'm looking forward to being a dad and spending time with my child, which is why I'll be taking time off… I've told my agent not to bother sending me any scripts or offers for a while."
Heath Ledger's self portrait with Michelle Williams and daughter Matilda, who is now 11 years old. pic.twitter.com/HFbbz6jkSh

— WILL McCRABB (@mccrabb_will) November 26, 2016
Now that it's been eight years since his death, Williams says she and her 11-year-old daughter have come a long way.
"I watched [Matilda] warm in the sun, in her swimsuit, get on her bicycle and smile and wave as she rode off to go meet her friends," the 36-year-old mom told Porter. "I went back into the house and sobbed because of this incredibly simple moment – common everyday happiness. I really felt like in that moment, like wow, we've done it. Not only are we OK, she's happy. Life has brought us to a place that's not just surviving, but thriving."
Last year, Ledger's sister Kate praised Williams for raising Matilda on her own.
"Michelle really does keep things real for her," she told the Australia's Sunday Telegraph. "And her existence, although different from most, is as normal as possible in an abnormal world."
Williams has always made sure to keep her daughter out of the limelight as much as possible, which is why there are rarely any photos of the two. However, based on a photo published by People magazine, it looks like Matilda is the spitting image of her dad and is leading a happy life with her mom.
Also on HuffPost