Seventy TD Bank scholarships winners awarded for "making a difference" are calling out the institution for continuing to bankroll the Dakota Access Pipeline.
"We have been recognized by your institution for working toward social and environmental justice in our communities, but we struggle to represent an institution that is invested in a project of the highest injustice," reads an open letter issued to two of the bank's CEOs on Thursday.
The letter claims TD's financial support of the project "undermines the sovereignty of indigenous communities." It urged the bank to follow suit with DNB, Norway's largest bank, in selling off its share of the pipeline.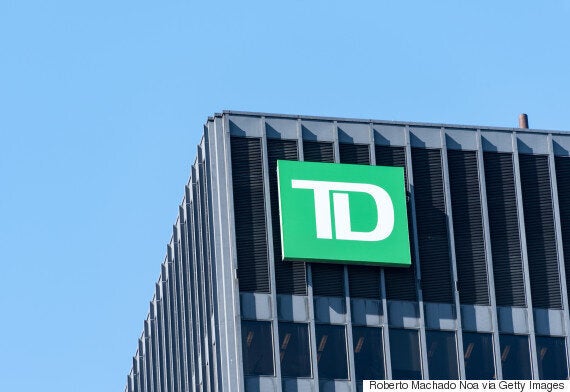 In documents filed to the U.S. Securities and Exchange Commision in August, TD Securities is listed as a creditor to the Dakota Access Pipeline. The Canadian bank, along with other major institutions including Wells Fargo and Japan's Mizuho, loaned a sum total of $2.5 billion to fund the contentious project.
The $3.8-billion pipeline is owned by Energy Transfer Partners LP. Most of the 1,885 kilometre pipeline is completed, except for a section planned to be built under Lake Oahe, less than a kilometre north of the Standing Rock Sioux reservation in North Dakota.
"Indigenous Peoples are being attacked, strip-searched, maced, water-cannoned in freezing temperatures, sent to hospital with hypothermia and bone fractures? How can this possibly be called 'responsible energy development'?"
Aube Giroux, a filmmaker and food writer, is one of the open letter's 70 signatories. Named a TD Scholar in 1996, she said she is "deeply disappointed" over TD Bank's indifference to allegations of human rights violations by law enforcement against protesters.
Giroux told The Huffington Post Canada on Tuesday, the bank's claim to support "responsible energy development" has zero value amid reports of what's happening in Standing Rock.
"Can we really call it 'responsible energy development' when, simply for defending their right to clean water for their children and grandchildren on their own ancestral and stolen lands, indigenous peoples are being attacked, strip-searched, maced, water-cannoned in freezing temperatures, sent to hospital with hypothermia and bone fractures?" she said.
"How can this possibly be called 'responsible energy development'?"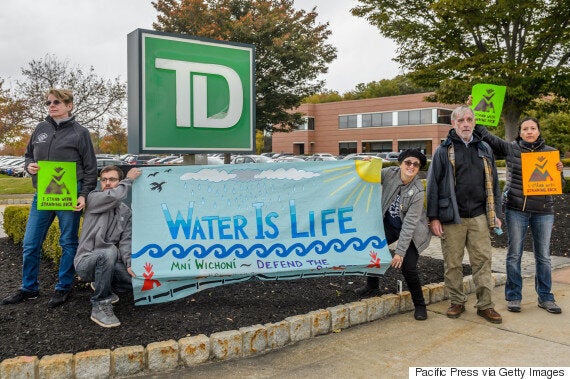 Niyousha Bastani, a 2013 TD Scholar, added that it's important the Canadian institution withdraw its financial support of the pipeline as an act of solidarity to the Sioux nation.
"TD specifically has stated in a report published last year that they are committed to "advancing aboriginal prosperity" and they cannot honestly say that they are upholding this commitment if they continue to invest in a project where peaceful water protectors have been shot at with rubber bullets, tear gassed and strip searched," Bastani told HuffPost Canada.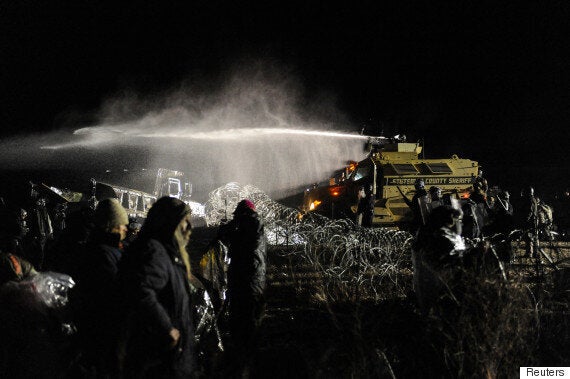 Thousands of people remain at Standing Rock despite a mandatory evacuation order issued by North Dakota Governor Jack Dalrymple on Monday for those at the main camp.
Dalrymple urged protesters to prioritize safety amid upcoming harsh weather conditions.
"Winter conditions have the potential to endanger human life, especially when they are exposed to these conditions without proper shelter, dwellings, or sanitation for prolonged periods of time," it read.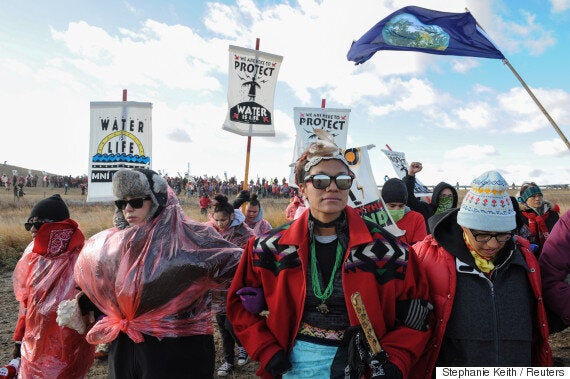 TD Bank issued a statement to HuffPost Canada, saying the institution supports efforts made to achieve "environmental sustainability and the safety of the site."
We respect the rights of those who wish to voice their opinions in peaceful protest. TD supports responsible energy development, employing due diligence in our lending and investing activities related to resource development. To enhance our understanding of key issues and promote informed dialogue, we work closely with our clients, local communities, aboriginal governments and environmental groups.
The bank did not explicitly address the open letter signed by 70 TD Scholars.
TD said it will continue to encourage the company behind the pipeline to engage in "constructive dialogue" with stakeholders, and the Standing Rock Sioux tribe.