Donald Trump has ditched his signature "Make America Great Again" baseball cap for a newer model.
This one is red, white and boxy, just like the old hat, but the text has changed. The front now reads "USA" and the side "45," referring to the fact that he'll soon be inaugurated as the 45th U.S. president. The "45" could also possibly be a dig at recount efforts, The Independent suggested.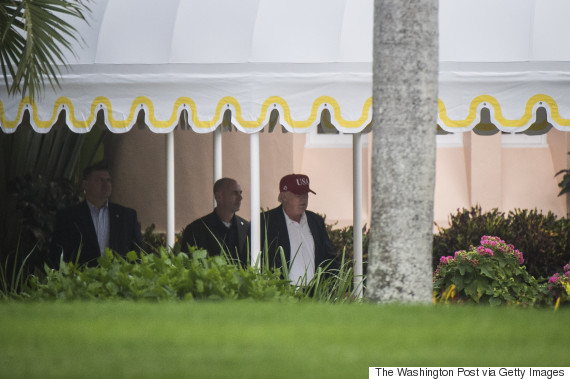 Trump was spotted leaving his Mar-a-lago estate in Florida on Sunday, sporting the new cap. (Jabin Botsford/The Washington Post via Getty Images)
It didn't take long for jokes to begin about his change of attire.
Esquire magazine hilariously slammed the hat, writing: "The context-free 'USA' is rendered in a hideous default-font-pack-looking serif typeface—what is that, Garamond?—that underlines Trump's commitment to vapid patriotism. The '45' on the side makes him look less like the country's president than its shift manager."
The New York Post dubbed it his "presidential hat" — it is memorable for a presidential hat, although not exactly Lincoln's stovepipe.
Fans of the old "Make America Great Again" hat will be relieved to see it's still for sale for US$25 on Trump's website (and Christmas ornaments of the hat for an inexplicable US$124). It's likely not long before the new hat joins it.
Can't find your MAGA hat ornament on @Amazon? Team Trump sent this text to supporters today hawking the goods for $129. pic.twitter.com/2PD3TnrI8N

— Joy Reid (@JoyAnnReid) November 26, 2016
Follow The Huffington Post Canada on Facebook, Twitter, and Instagram.
Also on HuffPost
Newspapers React To President Trump