A giant sinkhole in Japan that was repaired in a matter of days is showing signs of sinking again.
A road in the city of Fukuoka (about 1,000 kilometres south of Tokyo) was briefly closed on the weekend after the road was seen sinking about seven centimetres, according to CNN.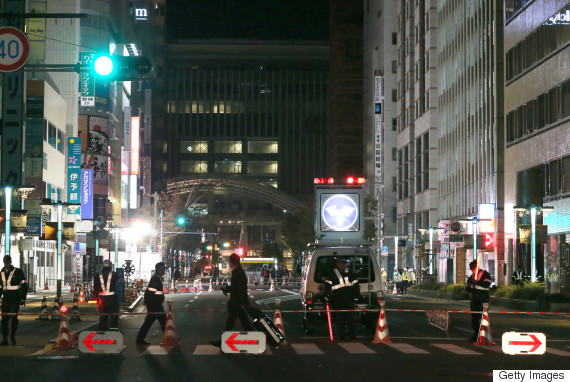 Policemen stand guard on a street in Fukuoka Nov. 26, 2016. (Photo: AFP/Getty Images)
Earlier this month, a sinkhole measuring about 30 metres wide and 15 metres deep swallowed the road. No injuries were reported, but some residents were evacuated from nearby buildings as a precaution.
City workers filled the hole and repaired damaged utilities in a matter of days, and re-opened the road within a week.
Municipal officials said the special mix of soil and cement used to fill the original hole might have compressed the layer of soil underneath, causing the road to re-sink, according to The Japan Times.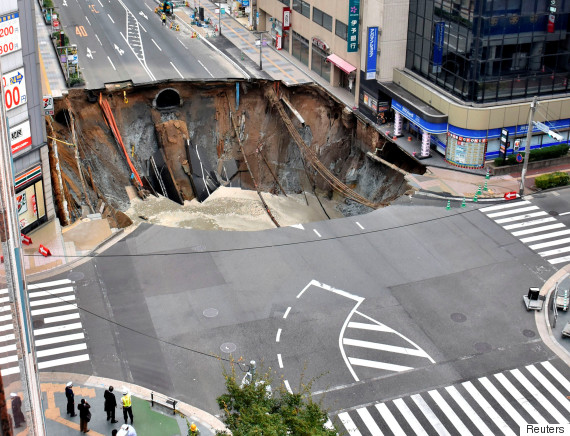 A huge sinkhole is seen at an intersection near Hakata station in Fukuoka, Nov. 8, 2016. (Photo: Kyodo via Reuters)
The road re-opened later on Saturday after experts confirmed it was safe, according to CTV News.
Fukuoka Mayor Soichiro Takashima apologized in a Facebook post Saturday for not warning residents that the repaired road could sink again.
Also on HuffPost
Ottawa Sinkhole Opens Up On Rideau Street