You've got to admit, Aamir Khan is committed to his job.
The Bollywood superstar went through a jaw-dropping body transformation while shooting the upcoming movie "Dangal," and even he admits it was one of the most dramatic things he's ever done.
"Though I went through body building to get a certain look for my film, ["Dangal'] was one of the most dramatic body transformations so far," the actor says in a video released this week (via the Hindustan Times) which shows his incredible journey to getting fit after gaining weight for the film. "The film has two phases. For one part, I had to put on weight. So, I weighed 96 kgs (roughly 211 pounds) with 38 per cent body fat and that I had to reduce to 9 per cent body fat within five months. That was a huge task," Khan says.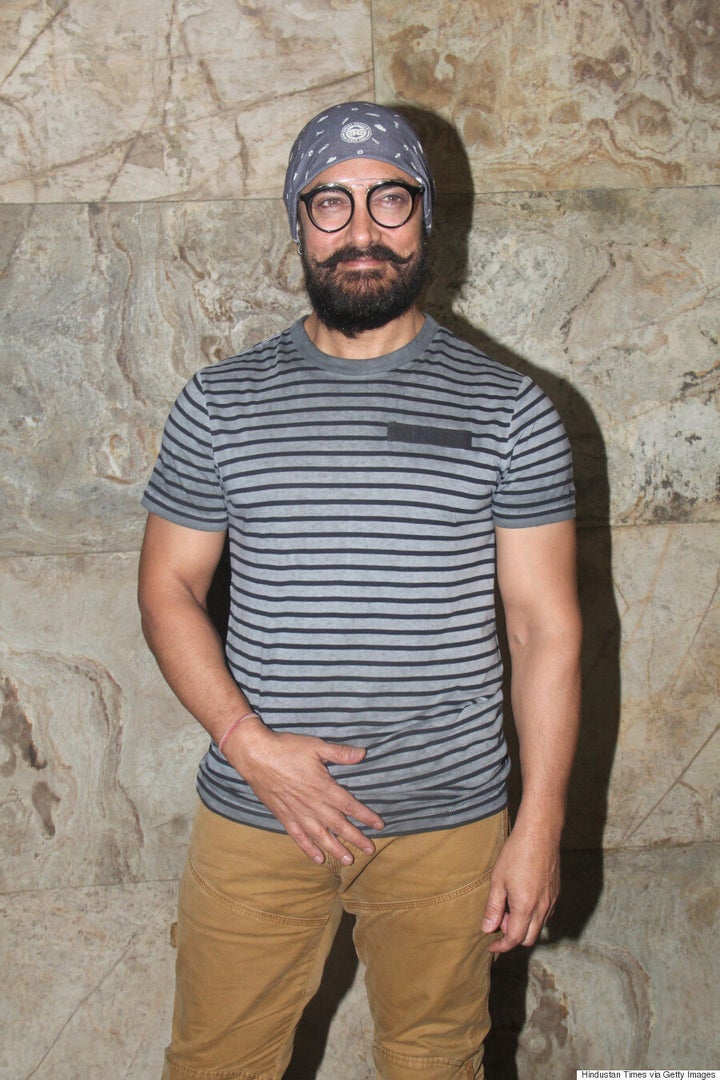 Bollywood actor Aamir Khan in November, 2016. (Pramod Thakur/Hindustan Times via Getty Images)
In the video, titled "Aamir Khan's Body Transformation: Fat to Fit," the 51-year-old legend is seen transforming from an overweight-looking man to sporting a six-pack, all in the span of five months.
But for all you fitness gurus out there, Khan doesn't recommend his get-fit-quick regimen because it can be unhealthy.
"I would like to mention that putting on weight and losing it so fast is very unhealthy. I did it for my film under the supervision of experts, but it is very unhealthy for any regular person," he says in the video.
And even though Khan's doctor advised him not to gain and lose weight so quickly, Khan notes that he tends to get "excited to do everything if I get a good script." He even nixed the idea of wearing a bodysuit for the role. "When you put on weight, it affects your breathing and body language. That naturally reflects on your performance. You cannot get that from a bodysuit," he says.
However, according to HuffPost India, fitness expert Ranveer Ahllabadia claims that Khan's transformation is nearly impossible to do on a strict diet and fitness alone. In a video posted to Facebook, Ahllabadia says Khan likely used steroids or hormones to help him achieve his incredibly fit body.
The point of his argument isn't to shame Khan, Ahllabadia explains, but to educate regular folk on what the human body is really capable of and that "every single actor, every Bollywood actor, every Hollywood actor who wants to do a shirtless scene has likely taken steroids."
So, keep in mind that although actors' body transformations are impressive, they might not be as cut-and-dry as they appear.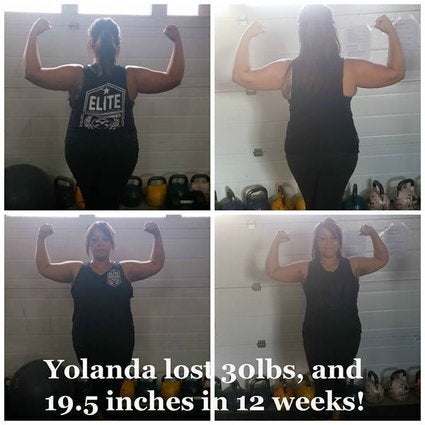 Lost It: Weight Loss Success Stories