For 61 years, the North American Aerospace Defence Command (NORAD) has helped children track Santa's journey around the globe every Christmas Eve. And the site has launched its countdown for 2016.
While the real action starts the day before Christmas, families can get excited by visiting the site, playing games and listening to music. And, if you're looking for a more mobile version of the Santa Tracker, you can now download the app!
For more ideas on how to track good ol' St. Nick this holiday, check out this list.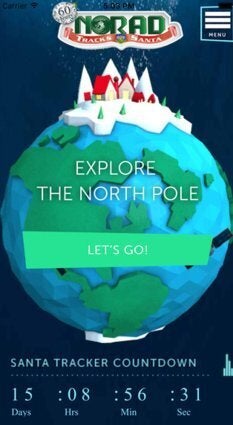 Best Ways To Track Santa Claus