Bana Alabed's Twitter account gave audiences around the world an inside look into the nightmare of daily life in Eastern Aleppo, Syria.
But on Sunday the seven-year-old's page temporarily vanished shortly after this ominous statement from her mother Fatemah, who had been running the account: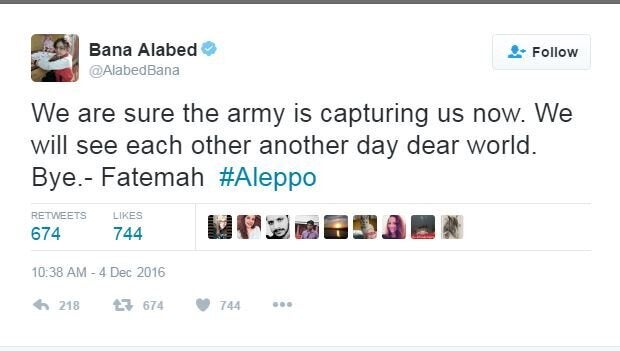 BBC News reports Syrian forces moved into the rebel-held area of the city where Bana lives on Sunday. At least 300 people have been killed in the offensive.
After her account went dark, Twitter users who had been following Bana began using the #WhereIsBana hashtag.
One of Bana's biggest supporters has been "Harry Potter" author J.K. Rowling, who shared some tweets from the trending topic of the girl's disappearance from social media.
The relationship between the two began after the girl asked Rowling for a copy of the first book of her critically acclaimed series, according to NBC News.
Last week, Rowling shared a video of Bana asking the world to help.
"I am on the run," the girl said. "Now I fear being killed. Please save us."
According to UN estimates, Reuters reports at least 30,000 people have been displaced in Eastern Aleppo by the latest battle.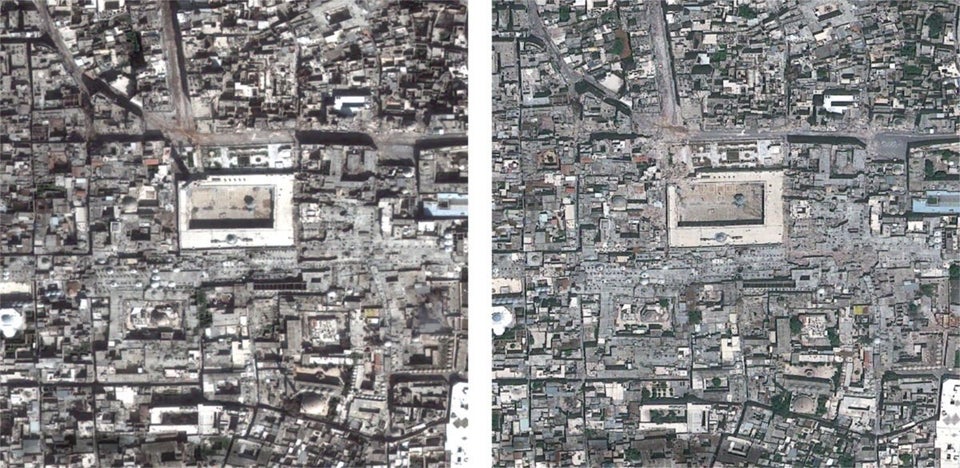 The Destruction Of Aleppo, Seen From Above