NEW YORK — A three-year-old boy who was found unconscious inside his New York City home last week has died.
Police say Jaden Jordan died Sunday night at a hospital.
Officers responding to a 911 call at a Brooklyn apartment last Monday found the boy.
He was found covered in feces with a fractured skull, police sources told the New York Daily News.
"It's as if the kid had been speared by a football player," a source told the newspaper.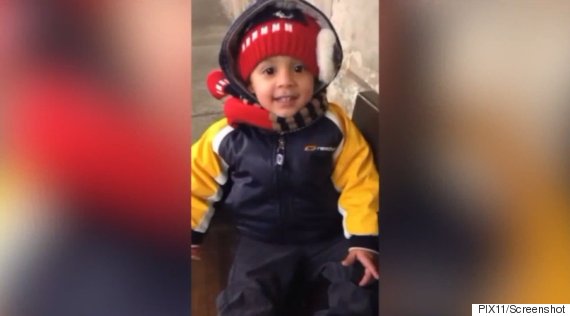 Three-year-old Jaden Jordan has died after he was found unconscious inside his New York City home. (Photo: PIX11/Screenshot)
Police say the boyfriend of the child's mother first said the boy had slipped in the bathtub and he gave him CPR.
After questioning 24-year-old Salvatore Lucchesse, police charged him with four counts of assault and endangering the welfare of a child. It's unclear if he has an attorney.
A medical examiner will determine the cause of death of the boy.
Child welfare caseworker went to wrong home
New York City's child welfare agency received a tip Nov. 26 from a child abuse hotline warning that Lucchesse was scaring the toddler with a pit bull and had locked him in the dog's cage, according to DNAinfo New York.
The caller gave the wrong address by mistake — the home next door to Jordan's — but gave Lucchesse's name, according to DNAinfo.
The agency sent a caseworker to the address who left when they received no leads.
Two days later, police received a 911 call about Jordan.
With files from Emma Prestwich