Unlike her fans, actress Lauren Graham has yet to watch the Netflix revival of her hit series "Gilmore Girls."
In a recent interview with Michael Ausiello of 92nd Street Y (via Entertainment Weekly), the actress and face of the series' lead character said she doesn't plan on watching "Gilmore Girls: A Year in the Life" any time soon.
"There are many actors who learn a lot by watching themselves. I'm not one of those people, so I stayed away from it," Graham revealed. She also told Ausiello she hadn't watched the original "Gilmore Girls" series until after she finished filming the reboot.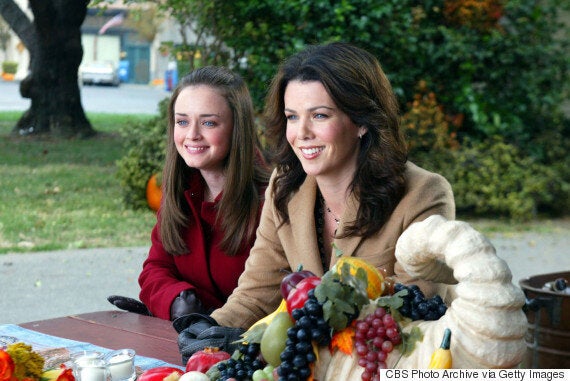 Lauren Graham with Alexis Bledel in character on the set of "Gilmore Girls" season three.
Once she made the decision to watch the original series, Graham said she binge watched it over the course of three days. But this time it feels different. This time Graham seems to have found closure.
"I just want to leave it there for now — that was enough. That was more than enough. It was the best experience I've ever had," she told Ausiello.
The four-part series was such an emotional event for Graham, she admitted she couldn't even read the final episode. "I even think — and I'm sorry — I shot a couple scenes without having read the whole thing," she said.
But there was one page she couldn't avoid reading, despite her efforts not to. "I almost didn't want to know how it ended," she explained. "But finally I had to do it, 'cause I really had to film it, and I sat at the kitchen table and I cried from page one all the way to the end."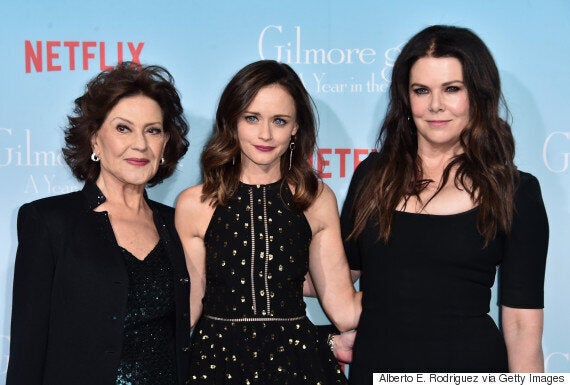 Graham with her on-screen daughter Alexis Bledel who plays Rory Gilmore and her on-screen mother Kelly Bishop who plays Emily Gilmore.
While the ending left many fans feeling frustrated, Graham told Ryan Seacrest her reaction was a "50-50 mix of surprise and total joy," and admitted she found the cliffhanger aspect shocking yet magical. "I love the idea that even if you're frustrated, your imagination can take over," she said.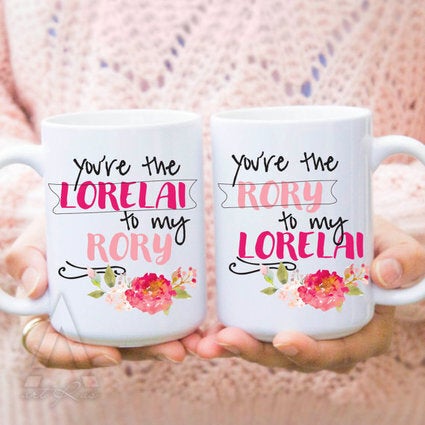 Mother-Daughter Gifts For 'Gilmore Girls' Fans