A scary situation had a happy ending Monday, thanks to Ontario Provincial Police officers.
A coyote, who had jumped onto the Queen Elizabeth Way, was trapped between two barriers on the highway. Eight volunteers, including police and a few employees from a nearby office, rushed to rescue the animal.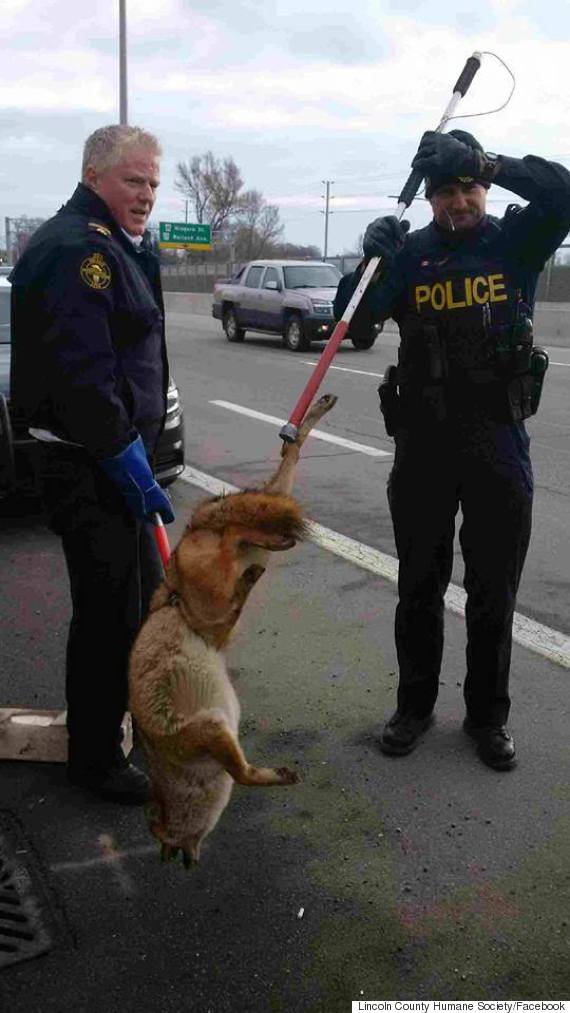 Lincoln County Humane Society posted photos of the rescue on Facebook, saying the mission took 45 minutes but was a success.
The coyote was checked for injuries at the humane society, and was A-OK. It was then released back into the wild.
A rough day for the coyote, but it all ended well.
Watch the video above to see how the rescue happened.
Follow The Huffington Post Canada on Facebook, Twitter, and Instagram.
Also on HuffPost
Neglected Animals Seized From Surrey, B.C. Home