Record high temperatures have melted an area of sea ice the size of India, according to climate scientists.
"There are some really crazy things going on," Mark Serreze, director of the U.S. National Snow and Ice Data Center (NSIDC), told Reuters.
Climate change deniers often argue that Antarctica's growing sea ice means that global warming is a hoax — an argument that scientists have shot down by pointing out the region was losing land ice at an even faster rate than it was gaining sea ice.
But now, total ice levels in both the Antarctic and Arctic are have hit the lowest measurements on record.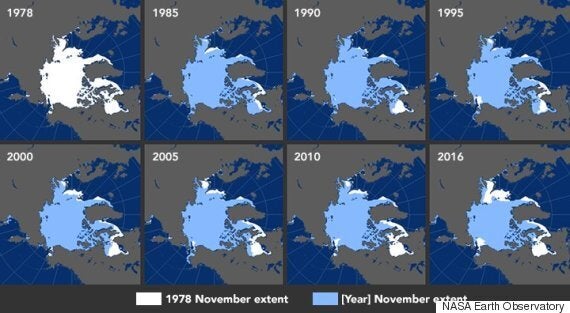 In November, sea ice covered just over nine million square kilometres of the Arctic, according to NASA's Earth Observatory. And sea ice in the Antarctic dropped to 14.5 million square kilometres, 1.8 million lower than the average over the past 30 years.
Scientists say warm ocean temperatures, a warming atmosphere and wind patterns like El Niño are preventing ice from forming.
"Typically sea ice begins to form in the fjords at the beginning of November, but this year there was no ice to be found," NSIDC scientist Julienne Stroeve said in a release.
The NSIDC found that temperatures in the Antarctic were between 2 C and 4 C higher than average this year.
Nearly 200 countries have signed the Paris Agreement, a pact to mitigate greenhouse gas emissions and phase out fossil fuels.
However, U.S. president-elect Donald Trump has threatened to pull out of the agreement and has frequently stated that climate change is a hoax.
Canada has ratified the Paris Agreement, but was criticized in November at a climate change summit for expanding fossil fuel projects.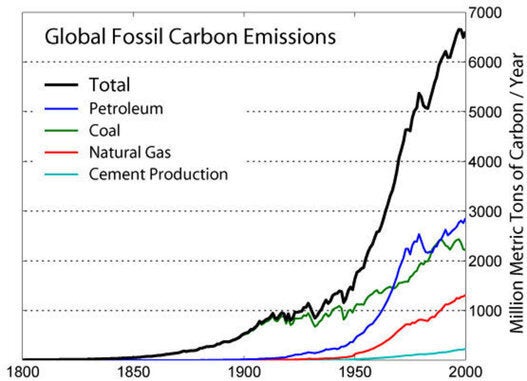 How Scientists Know Climate Change Is Happening