It takes a lot of energy to process the trillions of Google searches and millions of YouTube videos people access every year.
And, in 2017 the multinational technology company says it will get that energy, along with what's needed to fuel the rest of its operations, entirely from renewable power.
Google used as much power as the city of San Francisco last year, according to The New York Times.
Last year, the company bought 44 per cent of its energy from renewable sources. Now, it's aiming to make that 100 per cent.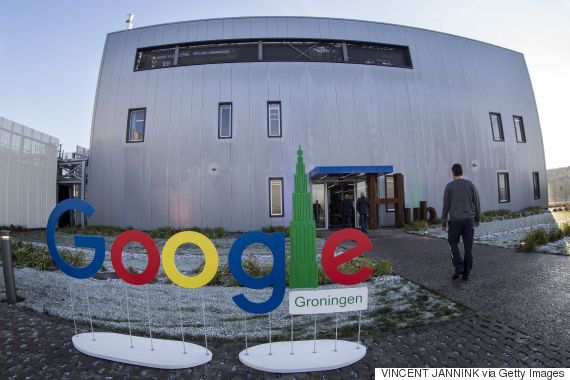 A new Google data centre opens in the Netherlands on Tuesday. The company says it will run entirely on renewable energy in 2017. (Photo: Vincent Jannink/AFP/Getty)
"Today, we are the world's largest corporate buyer of renewable power, with commitments reaching 2.6 gigawatts (2,600 megawatts) of wind and solar energy. That's bigger than many large utilities and more than twice as much as the 1.21 gigawatts it took to send Marty McFly back to the future," wrote Google senior vice president of technical infrastructure Urs Hölzle in a blog post.
According to the company, 2.5 gigawatts of renewable energy is the equivalent of taking more than one million cars off the road.
The company buys more than twice as much renewable energy as Amazon, and more than triple that of the U.S. Department of Defense.
Currently, it gets its energy from wind and solar sources, but the company is also open to investing in nuclear power.
Google's purchases will result in more than US$3.5 billion in global renewable energy investments, Hölzle wrote.
According to The Guardian, technology companies account for about two per cent of global greenhouse gas emissions, putting them on par with the aviation industry.
Google isn't the only major tech company hoping to go entirely green. Apple says it has secured enough renewable energy to cover about 93 per cent of its operations, and is trying to convert more of its overseas suppliers to renewables as well, Sci-Tech today reported.
Follow The Huffington Post Canada on Facebook, Twitter, and Instagram.
Also on HuffPost
Green Energy: The highlights of 2015