A B.C. doctor who is about to retire is taking the opportunity to ask his patients for money.
Dr. Myron MacDonald, who is listed as a family doctor with a practice in West Vancouver, wrote in a letter to patients obtained by the Vancouver Sun that he's retiring at the end of the year and has limited savings. He said he won't receive a pension.
MacDonald said he didn't make a lot of money during his career because he didn't take as many patients as he could have, opting to spend more time with each of them.
"Ironically, most of my patients followed my advice and got better, which further reduced my income."
Doctor's Funding Letter by The Vancouver Sun on Scribd
MacDonald billed the province's medical services plan for just under $164,000 in the year ending March 31.
But he said his practice became a financial burden, partially because he didn't bill patients for their annual physical exams, which are an uninsured expense.
"I didn't want to burden any of you with this fee but in the end I burdened myself financially."
He said he sent out a letter to patients several years ago asking for a yearly $200 contribution to cover the cost of other uninsured services like over-the-phone prescription renewals or missed appointments.
Attached to the two-page letter, MacDonald included a donation form with space to enter credit card information.
"I fully understand if you don't have an extra $1,000 lying around but any amount will be of help to me. Going forward, perhaps $20-$30 a month on your credit card would work for you."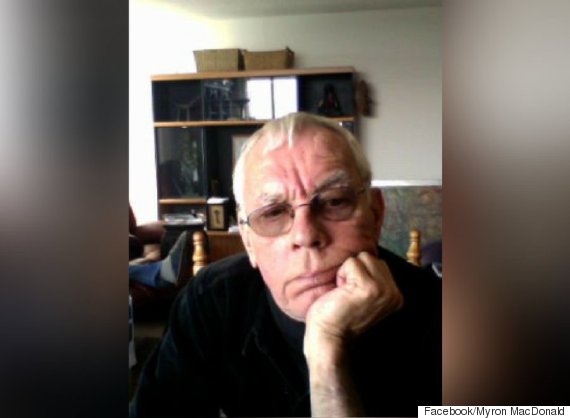 Dr. Myron MacDonald in an undated Facebook photo. (Photo: Myron MacDonald/Facebook)
Patients who received the letter contacted the College of Physicians and Surgeons, according to the Vancouver Sun.
And the organization was not pleased.
"Any physicians who request money from patients to support him or her in retirement would be contravening a foundational principle which every physician is required to abide by: do not exploit patients for personal advantage," the organization said in a statement to CTV News.
Patient Andy Anderson told CTV News he thinks the request was wrong.
"It's against medical ethics on that point," he said.
The college told the Sun he wouldn't be disciplined if he made things right.
"He doesn't seem to care about his patients anymore."
MacDonald, who specializes in bone density and osteoporosis, according to the Sun, worked in West Vancouver for nearly 50 years, according to his letter.
And while a scan of the website RateMDs.com showed a majority of positive reviews, a few weren't impressed with his work.
"So slow in diagnosis and referral to a specialist that I am considering going to an emergency room," one person wrote in 2007.
Another commenter said in 2014 MacDonald didn't actually address the reason for the person's appointment, instead going on a "rant" about the importance of Vitamin D, something the physician acknowledged he nags patients about regularly.
"Dr. MacDonald needs to retire," the commenter wrote. "He doesn't seem to care about his patients anymore."
Also on HuffPost
Diseases Doctors Most Often Misdiagnose