Seven Humboldt penguins were found dead at the Calgary Zoo Thursday morning.
The birds were discovered in the back holding area, where the animals are often housed, according to a news release. A necropsy confirmed that they drowned.
The deaths wiped out one-third of the zoo's Humboldt penguins.
"This is devastating news," said Jamie Dorgan, director of animal care, in the release.
The zoo has launched an investigation into what happened.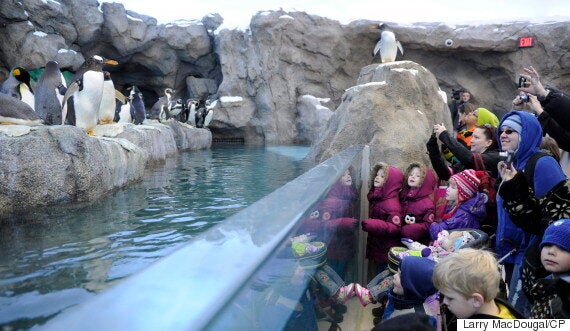 Visitors check out the Gentoo and King penguins at the Calgary Zoo's Penguin Plunge exhibit. (Photo: Larry MacDougal/CP)
The drownings are the latest in a long string of animal deaths at the Calgary Zoo. In June, 200 fish died from apparent water quality problems at the facility. And in February, an otter drowned after getting tangled in a pair of pants.
A 2010 audit compiled by the Canadian Association of Zoos and Aquariums found that dozens of animals have died from zookeeper errors in Calgary.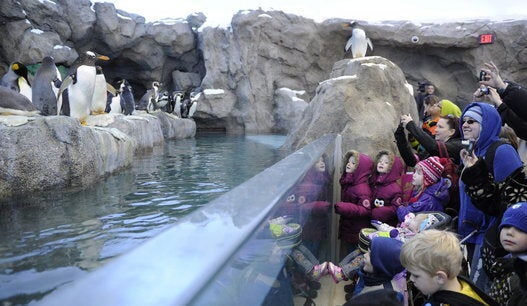 Calgary Zoo Animals In The News