On a day celebrating the woman described as Canada's Rosa Parks, a black MP rose in the House of Commons to recount the first time he heard the "N-word."
"I didn't know what it meant but the word stung," Quebec Liberal Greg Fergus said in a powerful member's statement Thursday.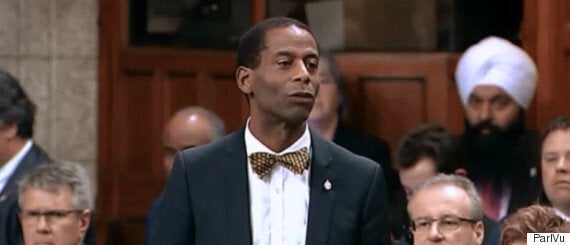 But just imagine, Fergus said, how Viola Desmond felt on the fateful day in 1946 when she dared, with the kind of quiet courage that can change history, to sit in a whites-only section of a Nova Scotia movie theatre.
"Imagine how Viola Desmond felt when she was told to leave her seat in the cinema," Fergus said. "The hurtfulness of that moment, the sting of being dragged out, arrested and charged. The humiliation of losing her case in the courts."
But Desmond's bravery and long fight for civil rights eventually led to a more just society, he said.
Desmond to appear on $10 bill
Earlier in the day, it was revealed that Desmond will become the first Canadian woman to be featured on a banknote — the $10 bill.
Desmond's struggle will forever be part of Canada's story, Fergus said.
"Canadians of Afro-Canadian heritage are proud of what we're accomplishing," he said. "We, like all women, like Viola Desmond strive to be fully equal. No more, no less.
"Words and symbols do matter."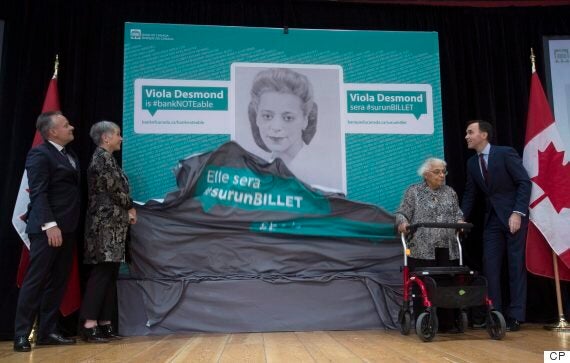 Finance Minister Bill Morneau revealed that banknotes featuring Desmond's face will go into circulation in 2018.
"She represents courage, strength and determination — qualities we should all aspire to every day," Morneau told reporters in Gatineau, Que.
With files from The Canadian Press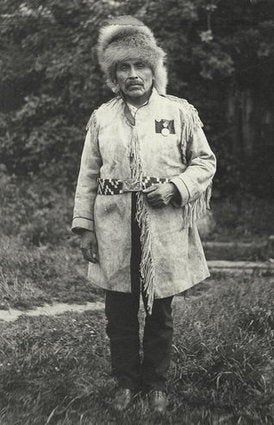 Greatest Canadians You (Probably) Don't Know