If you've felt like Johnny Depp's films over the past two years haven't been as great as his previous work, you aren't alone.
For the second year in a row, Forbes magazine named Depp the most overpaid actor in Hollywood.
According to the magazine, films starring Depp garner $2.80 at the box office for every dollar paid to the actor. While most of Depp's films bring in more than the actor earns, he has recently starred in a few box office flops like "Mordecai," which brought in a mere $7.7 million while in theatres. Depp was reportedly paid $18 million to act in the film.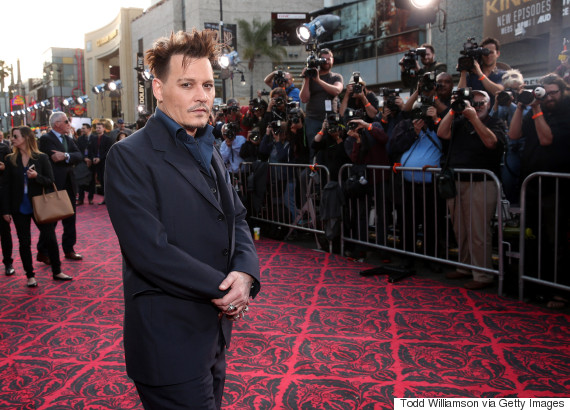 Johnny Depp on the Los Angeles red carpet for "Through The Looking Glass."
Depp's big paycheques have helped him land on another Forbes list. Earlier this year Depp made the fifth spot on the magazine's highest paid actors list with an estimated yearly earning of $48 million. In total, the actor is believed to be worth a whopping $400 million.
Other big names on the overpaid actors list include Will Smith, whose films bring in $5 at the box office for each $1 paid, and Channing Tatum, who returns $6 for each $1 earned.
Like Depp, Smith has also experienced a few box office flops. In 2015, Smith's film "Concussion" barely made a profit from its $34 million production costs.
Also on HuffPost
Johnny Depp Through The Years