OTTAWA — A veteran Conservative MP asked Prime Minister Justin Trudeau on Thursday to fire Democratic Institutions Minister Maryam Monsef, suggesting that she is bungling her job.
Longtime Saskatchewan MP Tom Lukiwski asked Monsef if she realized that the reason she and the government are being ridiculed is because their MyDemocracy.ca survey is ridiculous.
The Liberals launched the website earlier this week in effort to consult more broadly on the changes Canadians want to see in the voting system.
The survey, which does not ask simple questions such as whether voting changes should be put to the public in a referendum or whether respondents believe a party's popular vote should be reflected in the number of seats it has in the House of Commons, has been mocked online, especially on Twitter with people using #RejectedERQs to express their outrage.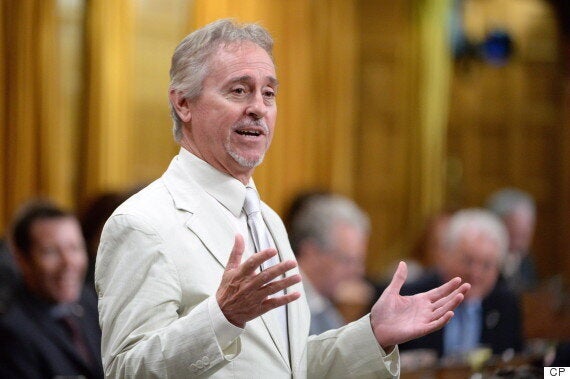 "I have been a member of Parliament for over 12½ years, and I cannot recall a time when a minister or a government initiative has been mocked so relentlessly as this minister and this survey," he told the Commons.
"The minister appointed a panel of so-called academic experts to help her design the survey. I can see why, it is because it gives the minister a chance to blame yet another group of individuals for her own failures," Lukiwski said. "Why does the Prime Minister not simply do the right thing: appoint somebody who knows what they are doing to this important file?"
Trudeau was in the House for question period but Monsef stood up to defend herself and to congratulate Lukiwski for his 12½ years of service.
"I'm sure he can agree that we all wake up every day hoping to make this a better place for all Canadians," Monsef said. "We can all agree that we are all working towards creating a healthier democracy. That is what I am committed to."
For the sixth day in a row, the Liberals, and Monsef in particular, faced questions about the government's response to the opposition-dominated all-party committee report calling for a new system of voting modelled on proportional representation and for a referendum. Instead of proceeding with changes to the outdated Referendum Act before a public vote on the matter, the Grits decided ask more Canadians for their input before introducing possible legislation in the spring.
"We can all agree that we are all working towards creating a healthier democracy. That is what I am committed to."
The survey, designed by Vox Pop Labs, has been criticized for posing leading questions.
For example, the survey asks if respondents believe: "There should be parties in Parliament that represent the views of all Canadians, even if some are radical or extreme."
Fair Vote Canada, a group advocating proportional representation, created its own webpage http://mycanadiandemocracy.ca/ with instructions on how to fill out the survey to signal their true voting preferences.
NDP democratic reform critic Nathan Cullen said the Liberals' little quiz is full of "confusing and ridiculous questions" and shows that the party has a "credibility problem."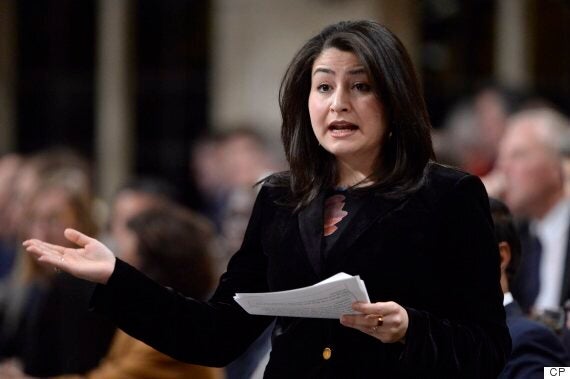 Conservative deputy critic Blake Richards called on Monsef to "be honest with Canadians and simply admit this is nothing more than a Liberal distraction tactic?"
The survey was panned so broadly that even The Professional Institute of the Public Service of Canada, a union representing civil servants, used it as an example to argue against government outsourcing.
"Rather than ask non-partisan public service professionals to conduct an unbiased public survey, the government chose instead to contract out the job – with predictable results," the PIPSC wrote in a press release.
"So, when the final survey results are released, will the minister let Canadians know how many responses were excluded from the results and for what reason?"
In the House, Cullen raised concerns that the survey could be filled out by non-Canadians and skew the results. The government House leader's parliamentary secretary, Kevin Lamoureux, said non-Canadians have a "vested interest" in Canada's democracy and suggested they should be allowed to fill it out as well.
"[W]hy does he or his party believe that individuals that are not citizens should not have their opinions taken into consideration?" Lamoureux asked a perplexed Cullen.
Tory democratic institutions critic Scott Reid wondered if some Canadians who decline to hand over personal information might be excluded from the process.
"The CEO of Vox Pop Labs says that many responses to the mydemocracy.ca survey will be rejected," Reid noted in the Commons. Not only will responses unaccompanied by personal information be thrown out but many will also be excluded that do not meet the test of what CEO Clifton Van Der Linden calls "a series of screening measures to ensure that the data set is consistent with unique respondents," Reid added. "To be clear, the screening test is proprietary and therefore opaque.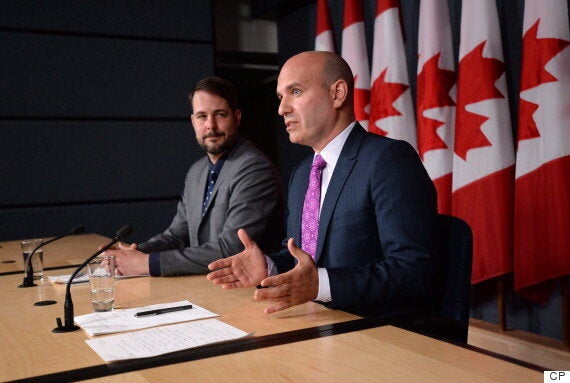 "So, when the final survey results are released, will the minister let Canadians know how many responses were excluded from the results and for what reason?" Reid asked.
Monsef responded that providing personal information is "completely optional" and that "all feedback" would be incorporated in the final result — "whether Canadians have chosen to incorporate their personal information or not."
Outside the House, Alexandre Boulerice, the NDP's deputy critic for ethics and reform, said the New Democrats are not calling on Monsef to resign because she wasn't the one responsible for the Grits' promises.
"It's not Ms. Monsef who promised that the 2015 election would be the last held under the current voting system, it's Mr. Trudeau," Boulerice told The Huffington Post Canada. "He needs to wear the responsibility for this pledge. He appointed her to this position. It is he who, at the end, will decide if they move seriously with electoral reform or not."
With files from Catherine Lévesque