On Thursday, the Bank of Canada announced Viola Desmond will be the first woman (other than the Queen, of course) to appear on our currency.
Starting in 2018, our $10 bill will feature a portrait of Desmond. The decision is significant because of Desmond's incredible story. Just watch this Heritage Minute to understand how she helped change Canadian history for the better.
Desmond's younger sister, Wanda Robson, was at the ceremony and shared some powerful words. She describes her sister "Vi" as someone who was passionate about people and whose actions continue to inspire Canadians today.
Where did Desmond get her passion and sense of social justice from? Most likely from her parents.
Desmond's birth name was Viola Irene Davis and she was born in Halifax, N.S., in 1914.
Her father James worked his way from the shipyards to owning his own barber shop. While that is quite the accomplishment, her mother's story is even more insightful. The Encyclopedia states:
"Her mother, Gwendolin... was the daughter of a white minister and his wife, who had moved to Halifax from New Haven, Connecticut. Although racial mixing was not uncommon in early 20th-century Halifax, intermarriage was a rare occurrence."
Apparently, Desmond noticed from a young age that there weren't many hair- or skin-care products for black women, so she set out to make her own.
But because she was black, she couldn't train to be a beautician in Halifax, so she had to go to Montreal.
"She said... 'My goal is to have beauty culture schools throughout Nova Scotia that cater to the black population because we don't have any,'" her sister Robson remembered in an interview with the Chronicle-Herald. "She said she would like to train. She was a worker, six solid days a week sometimes, holidays and Sundays and that (and) for special occasions."
"It was in the '40s, she had her own business, she bought a car, was taught how to drive, these were things that were foreign to most women," Robson went on to say. "But a black woman owning her own business and making a good living – better than good – that was definitely unique. She was one of a kind, I'd say, at that time."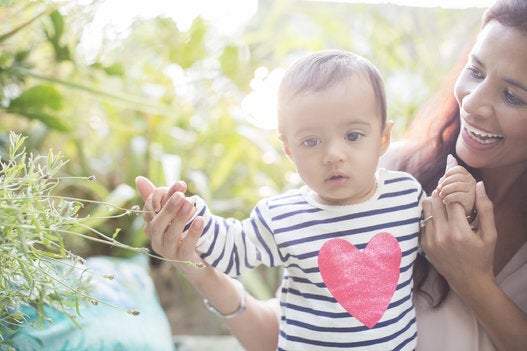 25 Of The Most Canadian Baby Names