An Ohio woman is facing charges after state troopers say she took them on a high-speed car chase while naked.
Shelly Joiner, 30, was allegedly involved in a car crash in Akron on Wednesday night, the Ohio State Highway Patrol told WJW.
When a driver stopped to check out the accident, she allegedly stole their car.
A trooper saw the stolen, apparently disabled vehicle on Interstate 77, walked up to it and noted Joiner was driving while naked.
She sped off, leading police on a chase at speeds of up to 209 kilometres an hour, according to The Repository.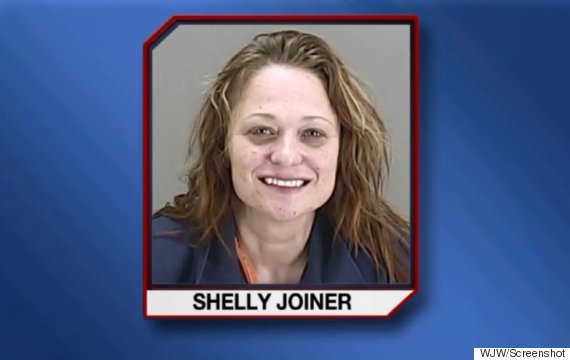 Shelly Joiner, 30, is facing charges after she allegedly stole a car and led troopers on a chase while naked. (Photo: WJW/Screenshot)
Troopers managed to box in the car and slow it to a stop.
They believe she was under the influence of drugs that spiked her body temperature, an explanation as to why she took off her clothes.
Sgt. David Garber told The Repository she was "pretty incoherent" and "didn't answer any questions with any validity."
Joiner was charged with receiving stolen property, grand theft, operating under the influence of drugs or alcohol and failure to comply with a police officer, according to the Summit County Sheriff's Office.
Also on HuffPost