Luke Skywalker didn't notice any heat between Leia and Han!
Carrie Fisher recently revealed she and "Star Wars" costar Harrison Ford had a short-lived affair while shooting the first film in 1976, but if you'd asked Mark Hamill about it, he wouldn't have known what you were talking about.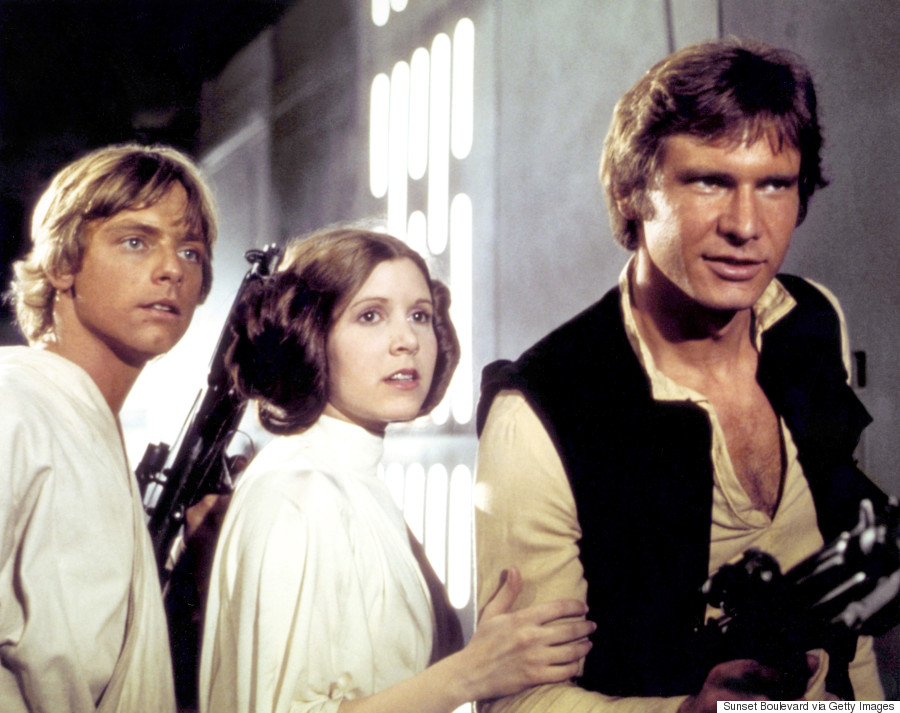 The 65-year-old actor spoke with ET last week, where he admitted he "was blissfully unaware" his on-screen sister was having a torrid affair with Ford.
"I was so self-involved at that point, they could've been doing it in front of me and I wouldn't have noticed," Hamill joked. "I was single and had my own agenda."
He also said he was glad he didn't know about Fisher and Ford's fling during the shoot, as he said it would have gotten in the way of filming.
"I think it might have been a distraction if I'd known what was going on," Hamill said.
He explained that while on-set romances are "commonplace," they can be "tricky" for the parties involved.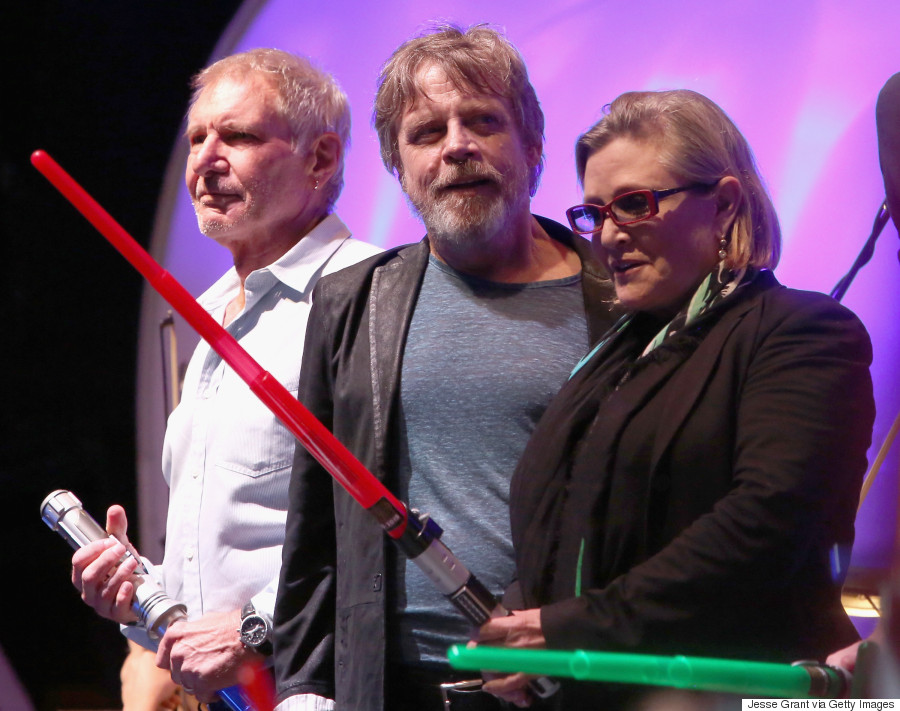 "If the relationship doesn't last and you're on a TV series and you got four more seasons to go, it can be really awkward," Hamill said.
"It happened to me. I was with a girl who was playing my sister on a soap opera, 'General Hospital,'" he said, referring to his short romance with costar Anne Wyndham.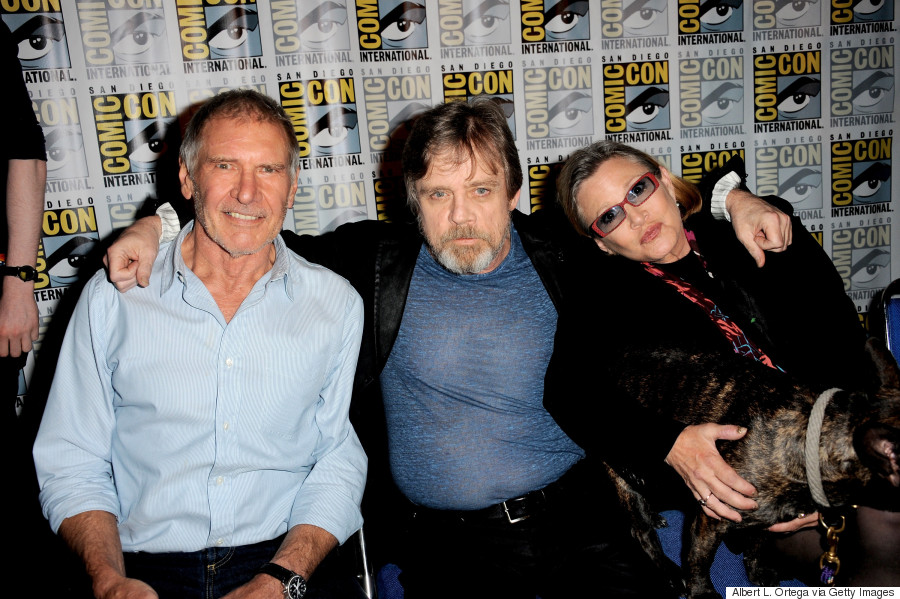 Harrison Ford, Mark Hamill and Carrie Fisher speak onstage at the Lucasfilm panel during Comic-Con International 2015 at the San Diego Convention Center on July 10, 2015 in San Diego, California. (Photo by Albert L. Ortega/Getty Images)
Speaking about the affair to People magazine, Fisher said, "It was so intense. It was Han and Leia during the week, and Carrie and Harrison during the weekend."
The 60-year-old actress documented her romance with Ford in her new memoir, The Princess Diarist.
She also admitted to wishing that she fell for the handsome Hamill.
"I'm sorry it's not Mark [Hamill] — it could have been," she wrote in her journal soon after she and Ford began their three-month affair. "It should have been. It might've meant something. Maybe not much, but certainly more."
Also on HuffPost
'Star Wars: The Force Awakens' European Premiere