No adventure to Southeast Asia is complete without a trip to Thailand, and no trip to Thailand is complete without sampling the country's cuisine untill you're feeling just short of ill.
But if costs or dwindling vacation days are holding you back, there's are plenty of Thai restaurants where you can get your fix. And if that's out of reach, you can even try to recreate some of these dishes at home.
Kao Pad Gaprao Gai Kai Dao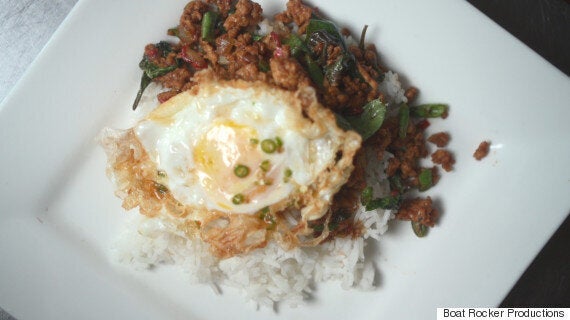 A savoury stir-fry from city streets, Kao Pad Gaprao Gai Kai Dao is a mouthful but when you break everything down, it's not that complicated. When ordering, expect chicken and basil tossed in a wok, served over a bed of rice and topped with an egg. Oh and plenty of spice. Kao Pad Gaprao Gai Kai Dao without chillies is pretty much a oxymoron on a plate.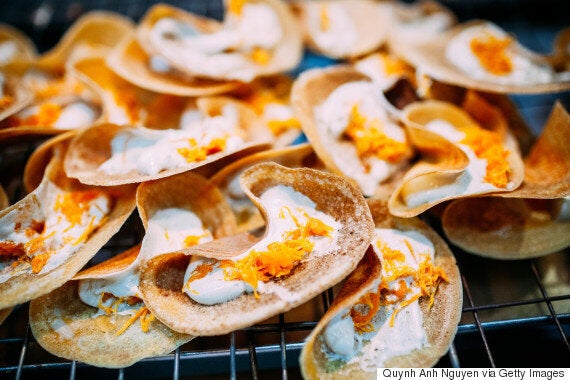 If you're looking for a Thai taco, you'd best keep searching. But that doesn't mean these mung-bean-and-rice-flour shells stuffed with sweetened shredded coconut and topped with threads of duck yolk are any less delicious. Another variation features sticky meringue and topped with candied fruit. You'll find these sweet crepes sold in stalls in Thailand's busier cities going for 10 to 30 baht, says travel blog The Real Travelers.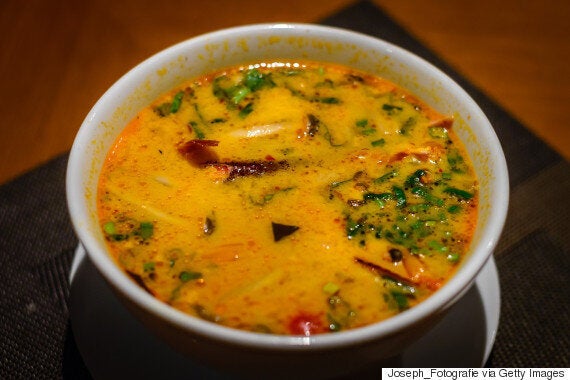 Some like it sweet. Some like it sour. But if you like it both ways, "tom yam" is the way to go. The tangy and herbal broth gets its flavour through lemongrass, fish sauce, lime leaves, galangal (think ginger's distant cousin), lime leaves, among other key ingredients. You'll also find mushrooms and shrimp but there's also variations made with chicken.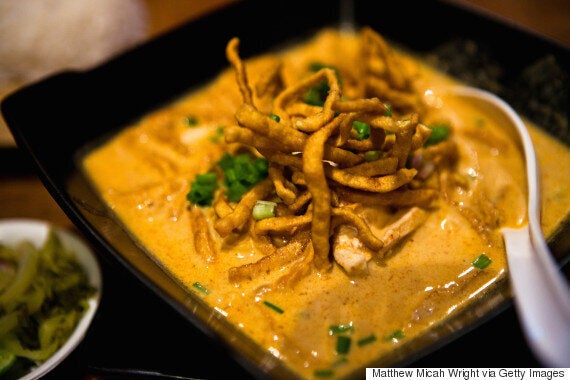 If your journey to the north has left you famished, pull up a seat and order yourself a bowl of khao soi. The curry-based noodle soup has found it's way into many North American eateries and it's not hard not to see why. Long strands of al-dente egg noodles soak up a rich coconut-milk curry. They're joined by bean sprouts and slices or beef or chicken -- with some spots serving up an entire drum stick. Top it all off with crispy noodles and pickled mustard greens for a texture and flavour contrast and you've got yourself satisfaction in a bowl.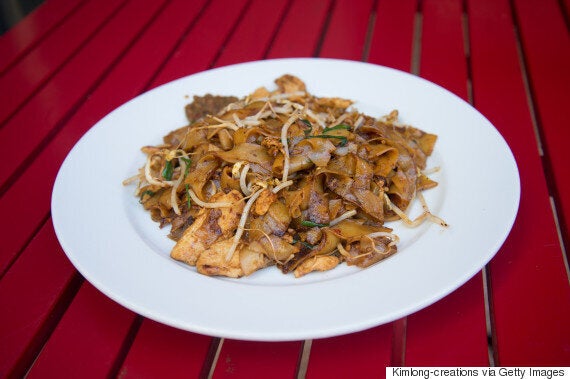 What this noodle dish lacks in colour, it makes up with balance in flavour and texture. Wide, flat rice noodles are stir-fried alongside crunchy stalks of Chinese broccoli, egg and your choice of chicken, beef or pork. Where the dish attracts attention is in the sauce: a blend of dark and light soy sauce for saltiness, molasses for sweetness and sometimes oyster sauce for that umami punch. You'll find it anywhere from street stalls to sit-down restaurants.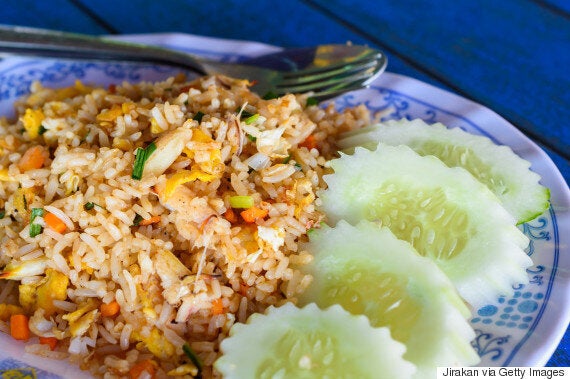 When it comes to comfort food, locals can't pass up a dish of fried rice. Maybe it's because of the dish's simplicity. Perhaps it's due to the sweet-and-spicy favours that pair so well with fresh lumps of crab meat. Or maybe it's because if you can't finish it all, you can count on the leftovers to taste just as good the day after. You can find this in many sit-down restaurants, particularly in cities like Phuket and Koh Samui.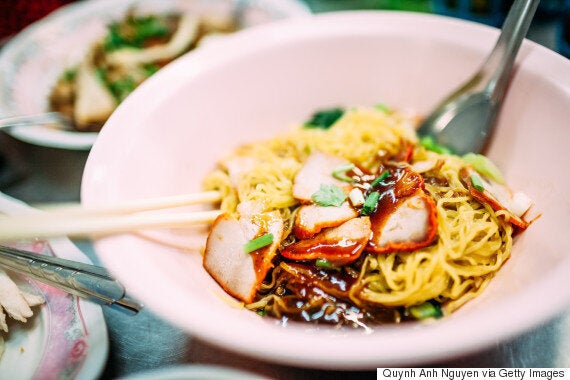 If you had to pick one dish to eat on repeat while in Thailand, you could do worse than Bamee. That's because you can find this dish at just about any noodle stall in the country and no dish will be exactly the same. Fans of Chinese soups will find comfort in this as the dish calls for egg-and-wheat noodles, pork broth and slices of roasted pork. But order somewhere else and you might find shrimp wontons, pork belly, or even roasted duck, according to Lucky Peach.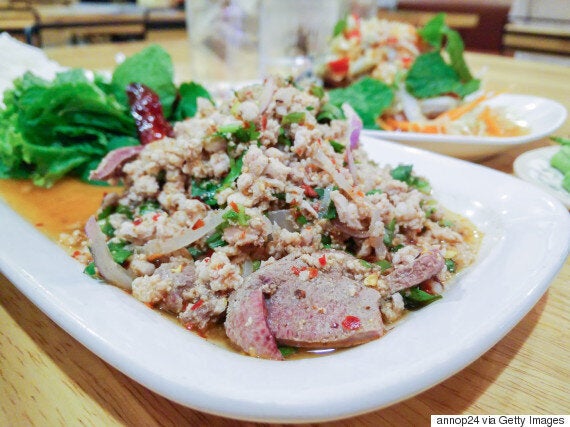 Before their was fusion cuisine, there was Thai cuisine. Many of the country's iconic dishes are influenced from neighbouring countries like China or visiting Arab traders who brought with them spices found in the country's curries. Larb is neither but hails from Thailand's northern neighbour of Laos. It's a mincemeat dish consisting of either ground pork, beef, chicken or duck seasoned in herbs, fish sauce and lime juice. A dusting of roasted rice powder and fresh vegetables or sticky rice typically come with each order.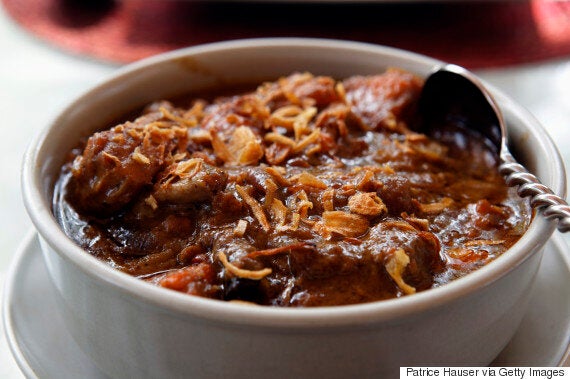 When it comes to curries, Thailand offers choice. Red? Green? Yellow? How's a hungry traveller supposed to choose? Well, you can put down the pantone cards, pick up the menu and order a bowl of Massman curry. Like larb, this curry gets its flavour profile from outside influences. Arabic traders who landed in Thailand's south brought with them spices from the Middle East, which is how notes of cardamom, nutmeg, cinnamon find their way into this aromatic curry. Thai staples like garlic, shallots, peanuts, palm sugar and fish sauce round out the dish with chunks of potatoes and protein to leave you sated.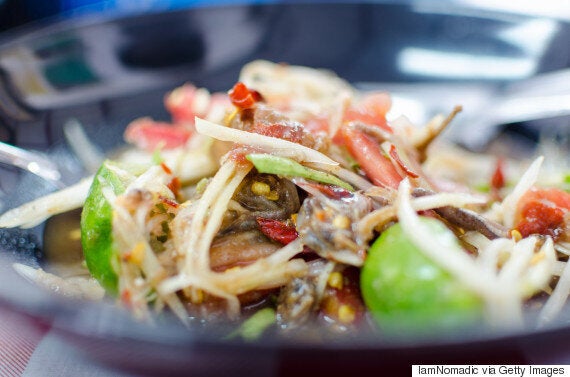 Stand aside Caesar, papaya salad is the one who reigns king in Thailand. A street-food staple across the country, travellers can watch as vendors whip up carrots, tomatoes, bean sprouts, peanuts, fish sauce, chilies, lime juice, and yes, shaved papaya in a mortar. Ingredients are put through a quick grind to release and meld all the flavours together. The result is a fresh street snack packed with sweet and salty notes.
Did we miss any dishes? Let us know in the comments below or leave us a photo on our Facebook page.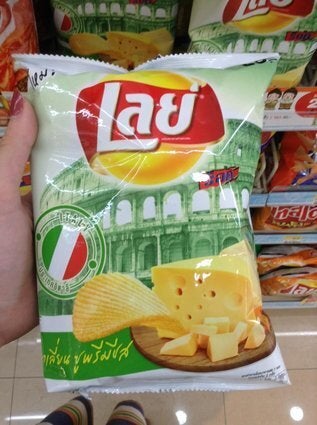 Chip Flavours In Thailand