Navigating a festive feast is always a delicious journey, unless you're a vegetarian at a party consisting predominantly of meat eaters.
Like Thanksgiving, Christmas dinner tables can be filled with a lot of meaty mains and only a few meatless sides.
Though candied carrots and mashed potatoes are appetizing, they aren't enough to make a meal. Fortunately for all the non-meat eaters out there, we've got you covered with 30 vegetarian recipes perfect for serving as a main on Christmas Day.
From mushroom wellington to crock pot lasagna and even vegan shepherd's pie, these vegetarian dishes are so satisfying even the meat eaters will want to dig in.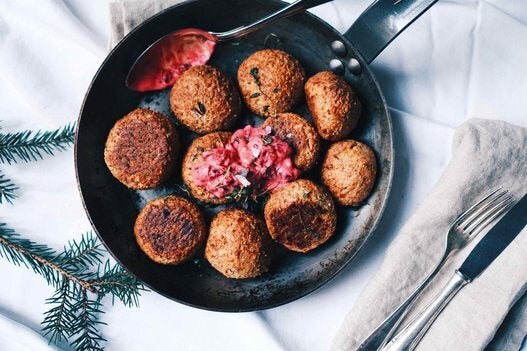 Vegetarian Mains For Christmas