One of the greatest perks to being president of the United States is perhaps the ability to recycle the same joke — even if your audience has heard it time and time again.
Prime Minister Justin Trudeau told a Montreal radio station on Friday that Barack Obama is guilty of such brazen comedic crimes.
"I've been to a couple dinners at the White House now and Obama always uses the same joke and it's always very, very funny," Trudeau said.
"He's like, 'I hope you enjoy dinner, I've been cooking all day.'"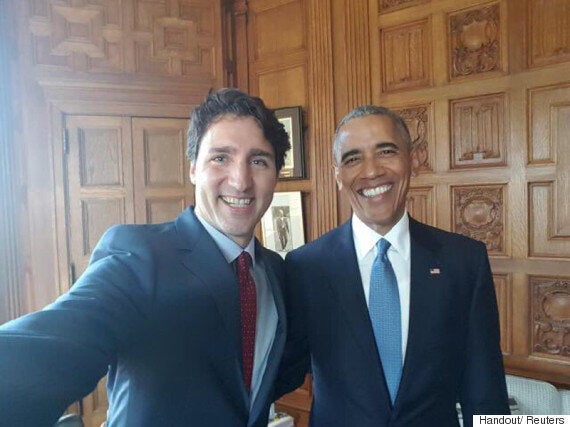 Funny guy, the 44th president of the United States.
Obama hosted Trudeau for a state dinner in March — the first time a U.S. president has done so for a sitting Canadian prime minister in 19 years.
The menu, inspired by the "anticipation of spring," was a nod to the "special relationship" between the two countries.
Trudeau also told CHOM 97.7 hosts Terry DiMonte and Heather Backman more about the phone call he gave to president-elect Donald Trump upon news of his win.
The prime minister admitted there was a brief hesitation whether his office should call Trump before it was decided, "Of course we should."
He and the president-elect talked about being knocked around by the media, Trudeau said.
The prime minister quipped it's an experience he's had for years and it's also the "little bit of common ground" he has with Trump.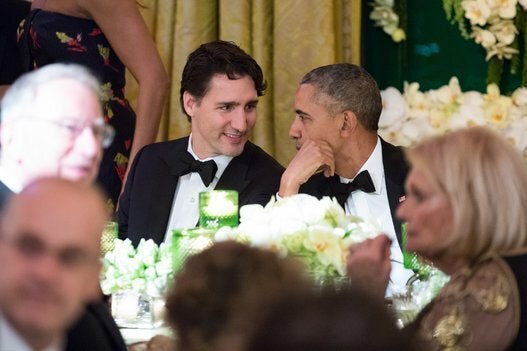 Trudeau's Historic Washington Visit