Ontario's soaring electricity costs aren't just a financial headache for the province's residents, they are also a threat to the province's long-term economic health.
That's not a new point — business leaders and economists have been warning for years that part of the reason Ontario has become a "new rust belt" is the rising cost of energy in the province.
But the news that online retail giant Amazon chose Montreal as the site of its first Canadian cloud computing data centres has sparked speculation once again that Canada's largest province is losing out on jobs and wealth because of runaway electricity costs.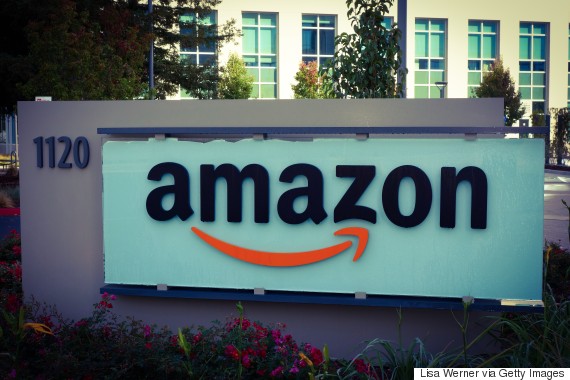 An Amazon corporate office building in Sunnyvale, Calif. (Photo: Lisa Werner/Getty Images)
Teresa Carlson, VP for the public sector at Amazon Web Services, told the Ottawa Citizen the company chose Montreal because of the ready availability and low cost of hydro-electric power in the province.
"We picked the area that we did because of the hydro power. … We did find (Quebec) to be very business friendly."
Amazon has not said how many people are or will be employed at the Montreal-area data centres. Citing customers' security, the company has been famously secretive about its data centres' locations. Spokespeople have simply described them as "a big investment."
The Quebec government launched an economic action plan in 2013 that includes a 10-year discount electricity rate for large business consumers who invest in new jobs in the province.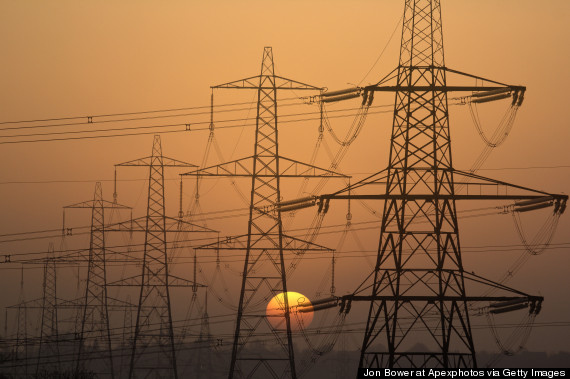 Amazon will set up shop in Montreal because of the area's low hydro rates. (Photo: Jon Bower/Getty Images)
Bank of Montreal senior economist Sal Guatieri said Tuesday that Quebec now enjoys a "shocking advantage" over other provinces because its hydro costs have been far more contained than elsewhere.
"Outside of Alberta (where hydro costs have actually fallen, at least for consumers), Quebec has enjoyed the slowest increase in electricity prices among provinces in the past decade," Guatieri wrote in a client note.
Electricity inflation: Ontario vs. Quebec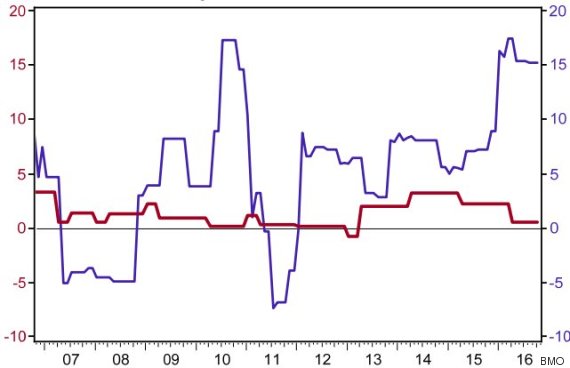 Blue line: Ontario. Red line: Quebec.
While electricity rates have gone up about 33 per cent nationally over the past decade, prices in Quebec rose by just 13.2 per cent in that time. Adjusted for overall inflation, Quebec's electricity prices have actually declined. In Ontario, they've jumped 59 per cent, Guatieri wrote.
The Ontario Chamber of Commerce has argued for years that rising energy costs in the province are making it harder for businesses to hire and expand.
It argues that Ontario has to do a better job of balancing its environmental priorities and business priorities. The phasing out of coal (a goal on which Ontario has led the world) is part of the reason why the province's electricty rates have climbed so high.
In a submission to the Ontario government last week, the chamber suggested launching a "capacity market" under which electricity from various sources would be auctioned off, instead of being contracted in advance. It argues this would result in lower prices for end users.
"While the Ontario government is to be commended for some of the results it has achieved on the energy file (such as being a world leader in renewable energy resources) the status quo is presently unsustainable for ratepayers," the chamber said.