SATURNA ISLAND, B.C. — The stranded crew of an empty container ship tied up in an international bankruptcy issue received a shipment of donated holiday cheer Tuesday, including a Christmas tree, a 20-kilogram pig and 90 kilograms of barbecue coals.
Several maritime labour groups and members of Victoria's Filipino community gathered up more than a tonne of Christmas provisions for the 16-member crew of the 255-metre Hanjin Scarlet, anchored off Saturna Island, about 70 kilometres northeast of Victoria.
Cabacang, 40, who is married with two children in Manila, said he's been on board the ship for 10 months, but doesn't know when that will change.
"Nobody knows when we are going home," he said. "We don't have that information."
"It's lonely."
The South Korean and Filipino crew members have been technically homeless at sea since August, anchoring for months at a time outside Prince Rupert, Vancouver and the Southern Gulf Islands. They are being paid, but say they can't afford to leave the ship and their jobs.
The ship's captain, Jaewon Lee from South Korea, said his crew is in good shape and is patiently awaiting the bankruptcy issues to be resolved.
He said the crew is not going to shore because they need their rest and want to save money.
"Everybody well. Nothing problem," Lee said in broken English. He added the ship has a solid Internet connection, which allows his crew to stay in touch with their families.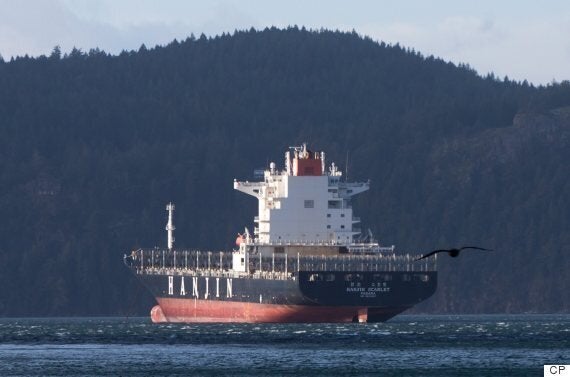 Hnatko said the workers went a bit overboard, adding gifts, drinks and special foods.
Jason Woods, a member of Vancouver's International Longshore and Warehouse Union, said the donations are a message of hope to the stranded crew.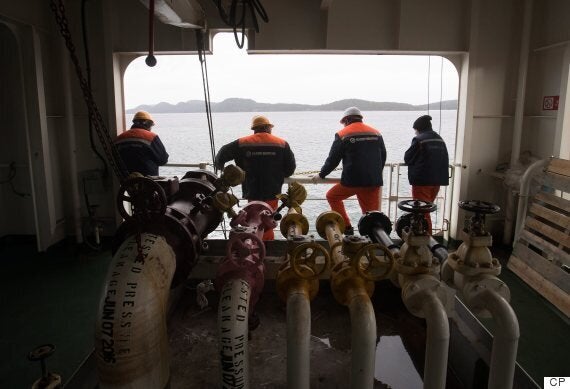 Dozens of Hanjin container ships have been stranded in similar situations in waters around the world. Several ships were seized in California after unloading on behalf of creditors of the South Korean company.
In September, Hanjin's lead creditor, Korea Development Bank, said it would offer a credit line worth millions to help the shipping company unload cargo that had been stranded offshore.
Also on HuffPost: