Justin Trudeau may run a country, find himself on "Sexiest Men Alive" lists and even be bros with Barack Obama — but he's still just a lame dad.
Canada's prime minister proved that during a year-end interview with The Canadian Press, by cracking a facepalm-inducing dad joke that may even out-dad joke Obama.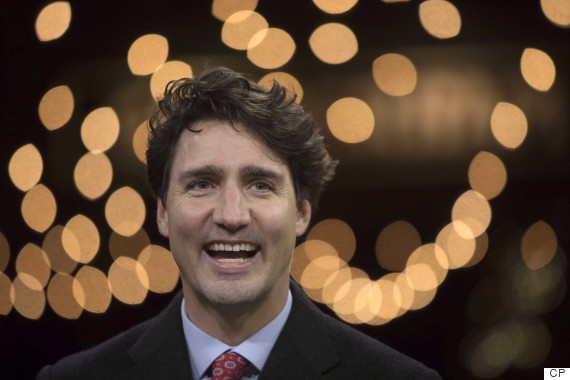 Justin Trudeau attends at a Christmas market in Toronto in December. (Photo: Chris Young/The Canadian Press)
Trudeau explained he regularly tells his kids unfunny jokes, citing a theory that it helps them realize their parents aren't too "powerful" or "perfect."
So MAYBE he has a point, but should his incredibly lame joke be forgiven?
Watch groan-worthy joke in the video above and decide for yourself.
Also on HuffPost
Justin Trudeau's Kids Through The Years