OTTAWA — Government House Leader Bardish Chagger says she didn't mean to imply the House of Commons is not the appropriate venue for opposition MPs to ask questions about the Liberals' so-called cash-for-access fundraising.
In an interview with The Huffington Post Canada published Tuesday, Chagger said: "You know, in that place [the House of Commons] is not where we talk about, I would say, political fundraising.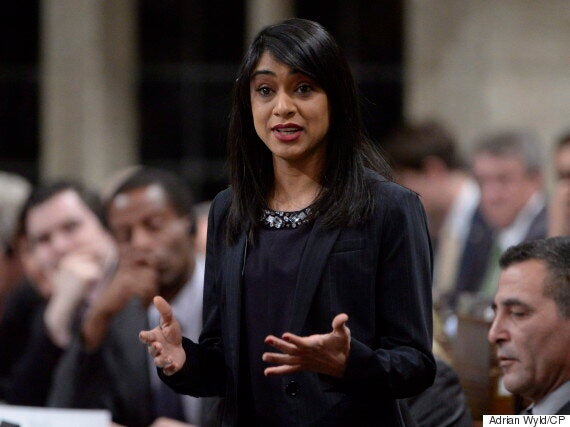 "Political parties can talk about that. We can talk about legislation, we can talk about the rules that govern the work we do, but I would say that's the place to really advance the challenges that Canadians are facing, the concerns that they are facing."
Chagger went on to say in the interview that she decided to answer questions about Prime Minister Justin Trudeau's private fundraisers and accusations of potential conflicts-of-interest because the issue doesn't fall neatly into any minister's portfolio.
Trudeau has come under fire recently for attending private fundraisers at wealthy Liberal donors' homes. Earlier this month, he acknowledged some of those who pay $1,500 to spend time with him may have lobbying interests in mind. But the prime minister said he takes decisions "based on what is right for Canadians and not on what an individual in a fundraiser might say."
In an email Tuesday evening, Chagger told HuffPost: "Everyone in this government is more than willing to answer any question in Parliament, in press conferences and most importantly at the doorsteps of Canadians.
"I did not mean to imply that the opposition should not ask questions about fundraising, the point that I was trying to make is that our priorities are different."
Chagger added that she respects the right of the opposition to ask questions that they feel are important.
Chagger's comments caused a bit of an uproar online with NDP and Conservative partisans and MPs retweeting the story.
Chagger's Conservative and New Democratic critics have suggested the young minister — she's 36 — has been put up as a sacrificial lamb by the Trudeau government on the controversial fundraisers.
But the Waterloo MP and rookie minister of small business and tourism told HuffPost she personally decided to answer questions about the prime minister's accountability and came up with her own talking points. She wants Canadians to know that while the opposition may be suggesting some untowards things are happening, she said, the Liberal party of Canada is following Elections Canada rules.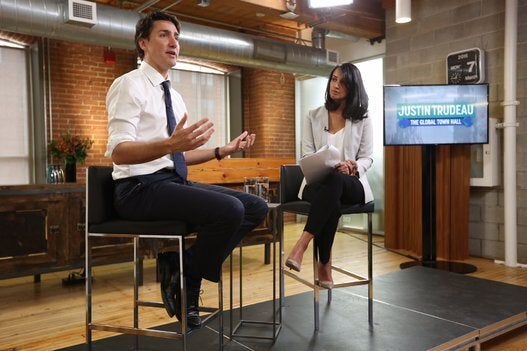 Justin Trudeau: The Global Town Hall