A 15-year-old girl in Nepal died after she was forced to sleep in a tiny shed because she was on her period.
Roshani Tiruwa was found in a chhaupadi goth (isolated hut) on Saturday morning. The ninth-grader had likely suffocated after she lit a fire to keep warm, Nepal's Republica newspaper reported.
Just last month, 21-year-old Dambara Upadhyay died the same way in a nearby village.
Secluding women who are on their period is a Hindu practice. Women are forced to sleep in sheds for the entirety of their menstrual cycle and must eat less food. This often leads to them being attacked by wild animals, or raped, according to The Guardian.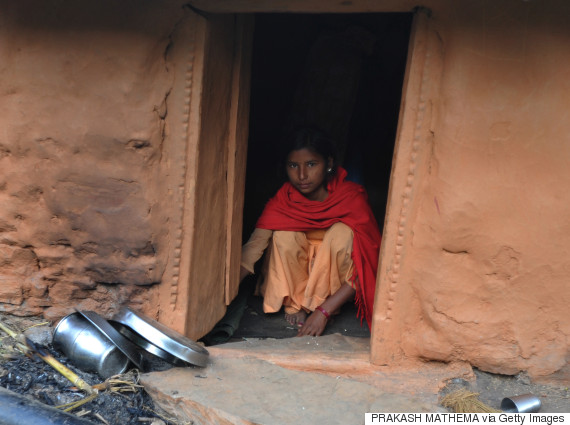 Thirteen year old Nepalese villager Sarswati Biswo-Karma sits inside a chhaupadi house in Achham. The practice of isolating menstruating women has been blamed for causing depression and young women's deaths. (Photo: Prakash Mathema/AFP/Getty)
Badri Prasad Dhakal, the district's police superintendent, told NPR the girls' deaths have affected people in the community.
"For people in the village it's a big eye-opener. They learned that you can't go and stay alone in places like that," he said.
Chhaupadi was banned by Nepal's Supreme Court in 2005, but the ruling hasn't stopped some families from continuing the practice.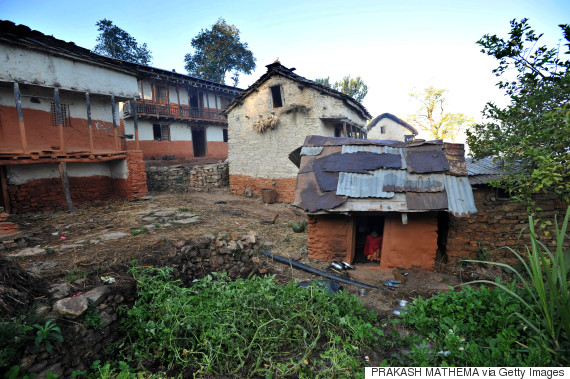 Under the practice of chhaupadi women are forbidden from taking part in normal family activities and from eating food other than bread and salt. (Photo: Prakash Mathema/AFP/Getty)
A 2011 UN report estimates 95 per cent of people in western Nepal's Achham District still follow the practice.
"We have a legal ban but the law enforcement forces have not been strong about implementing it," Mohna Ansari of Nepal's National Human Rights Commission told Al Jazeera.
Follow The Huffington Post Canada on Facebook, Twitter, and Instagram.
Also on HuffPost
1st Ever Menstrual Hygiene Day