If Donald Trump winning the White House after 18 months of negative media coverage doesn't make sense to you, a new survey could help shed some light on the issue.
According to the Reuters Institute for the study of Journalism, Canadians are far more likely to trust their news sources than Americans.

Fifty-five per cent of Canadian respondents in the institute's survey agreed with the statement that "you can trust news most of the time." In the U.S., only 33 per cent agreed.
The poll was carried out in February by YouGov, so it doesn't reflect the recent controversy about fake news on social media.
It found that populations which have experienced economic upheaval are less likely to trust the news. In crisis-riddled Greece, only 20 per cent have faith in news media, the lowest of any country surveyed.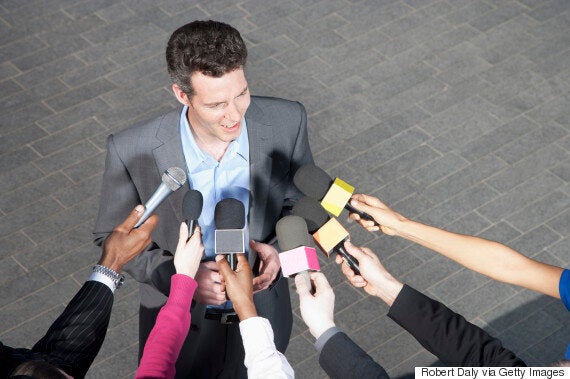 "Business and commercial influence over the news is considered a strong factor in Greece, Hungary, the Czech Republic, Korea, and also the United States," the report's authors wrote.
"In the U.S. less than one in five (18 per cent) agree with the notion that the news media are independent of business or commercial interests most of the time. Over half (51 per cent) disagree."
Additionally, the report saw a correlation between the presence of a public broadcaster like the BBC or CBC and the degree of trust in news.
"Typically, affluent Western European and Scandinavian countries with a mix of strong, well-funded public service broadcasters and commercial players scored highly," the report stated.
However, the survey found that Canadians are relatively disengaged with the news. On average, 3.5 per cent of respondents said they had not consumed any news in the past month. In Canada, that number was 13 per cent.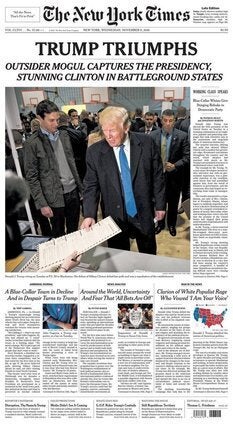 Newspapers React To President Trump