MONTREAL — The Immigration and Refugee Board of Canada says an American man known as the "Godfather of Grass" will remain in detention in Montreal as he awaits extradition to the U.S.
A spokesman for the board says John Robert Boone refused to answer questions from border security agents during a detention review hearing Friday afternoon.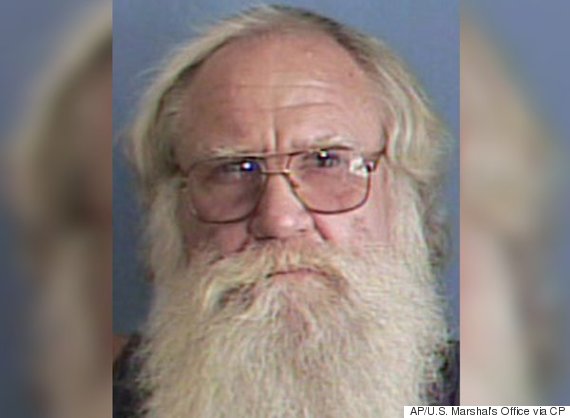 This undated photo released by the U.S. Marshal's Office shows John Robert Boone. (Photo: AP, U.S. Marshal's Office via The Canadian Press)
His next hearing is scheduled for Dec. 29.
Boone was arrested without incident in Montreal on Thursday after eight years on the run, several months after police opened an investigation at the request of U.S. authorities.
The U.S. Marshals Service said Thursday that authorities had been seeking Boone since they seized 2,400 marijuana plants on his Kentucky farm in 2008.
Boone, 73, spent more than a decade in prison after being convicted in the 1980s in what prosecutors called the "largest domestic marijuana syndicate in American history."
With files from The Associated Press
Also on HuffPost
Medical Marijuana Users Share Secrets