The new year is almost upon us, and with it comes a renewed drive to better ourselves and accomplish goals that we failed to achieve in 2016.
Or, you know, binge-watch Netflix until our eyeballs start stinging.
If the latter sounds more doable and/or appealing, prepare yourself for some quality hits coming to the streaming service in January.
There's a lot to like on the menu: Stand-up comedy fans will have shows from Jim Gaffigan and Neal Brennan. More into dramas? Try season six of "Scandal" or the Jon Stewart-directed "Rosewater."
Check out more of Netflix Canada's January offerings in the slideshow below. You can find our picks under the gallery: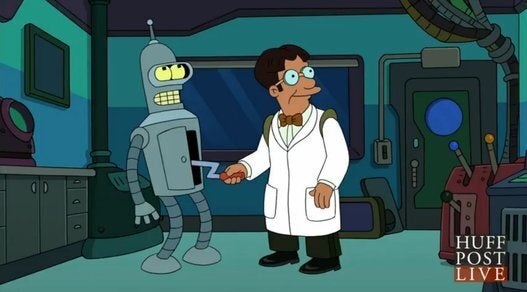 Netflix Canada Picks for January 2017
This Jon Stewart-directed film tells the story of Iranian-Canadian journalist Maziar Bahari, who was imprisoned, interrogated and tortured for 118 days in Iran after being accused of spying.
"Captain America: The First Avenger"
In the beginning, there was small Chris Evans. But through the power of scientific advancements, a solid workout routine and a healthy diet, there was big and strong Chris Evans. "First Avenger" follows the latter as he learns to use the powers of his new physique *and* defeat an evil Nazi-backed organization.
"Let's make a game show that puts contestants in an elevator plunging into the depths of hell," the creator of this program probably thought to themselves. "They will be very scared."
"Yes, let us do that and put the fear of God back into their mortal souls," someone presumably responded. The result is "Hellevator."
Remember those "Archie" comics you used to find all over your house, your friends' houses, your neighbour's house, and most other places you grew up? Well there's a live-action "dramatic" TV show about them now.
*OK, this is a show from The CW, and it most likely targets teens. But for nostalgia's sake, give the first episode a shot. Feel free to trash the show after that!