President Barack Obama is confident he could have "mobilized a majority" behind his message had he been allowed to run for a third term.
On the Monday podcast episode of "The Axe Files," Obama said Donald Trump's victory shows the appeal behind his message of "one America" — a country that's tolerant, open, diverse and full of zeal — remains strong.
"And the problem is, it doesn't always manifest itself in politics, right?" he said. "I am confident in this vision because I'm confident that if I — if I had run again and articulated it, I think I could've mobilized a majority of the American people to rally behind it."
Of course, running for a third term was never an option for Obama. U.S. Congress passed a law in 1947 that limits an elected president's time in the White House to two terms.
Reflecting on the election, Obama again praised Hillary Clinton for running a campaign in "tough circumstances." He noted the disadvantage of a double standard coalesced with a "longstanding difficulty in her relationship with the press." This, he said, "wildly amplified" her flaws in lead up to the election.
Trump, who faced multiple allegations of sexual harassment in between making racist and sexist remarks during his successful presidential campaign, disagreed.
The president-elect responded to Obama's claim in a tweet.
The president covered a wide array of topics during the exit interview, from his rise from political obscurity to his intention to take his wife on a vacation after he leaves the Oval Office.
"And she has said it better be nice," he said, laughing. "Because she's — she's earned it."
In October, the president joked to late night TV host Jimmy Kimmel that his wife would divorce him if he announced a bid for a third term in office.
The First Lady has never "wild" about a life in politics, he said.
"Michelle once explained to me: 'I try to organize my life not to have a lot of mess around and politics is just a big mess,'" Obama said at the time.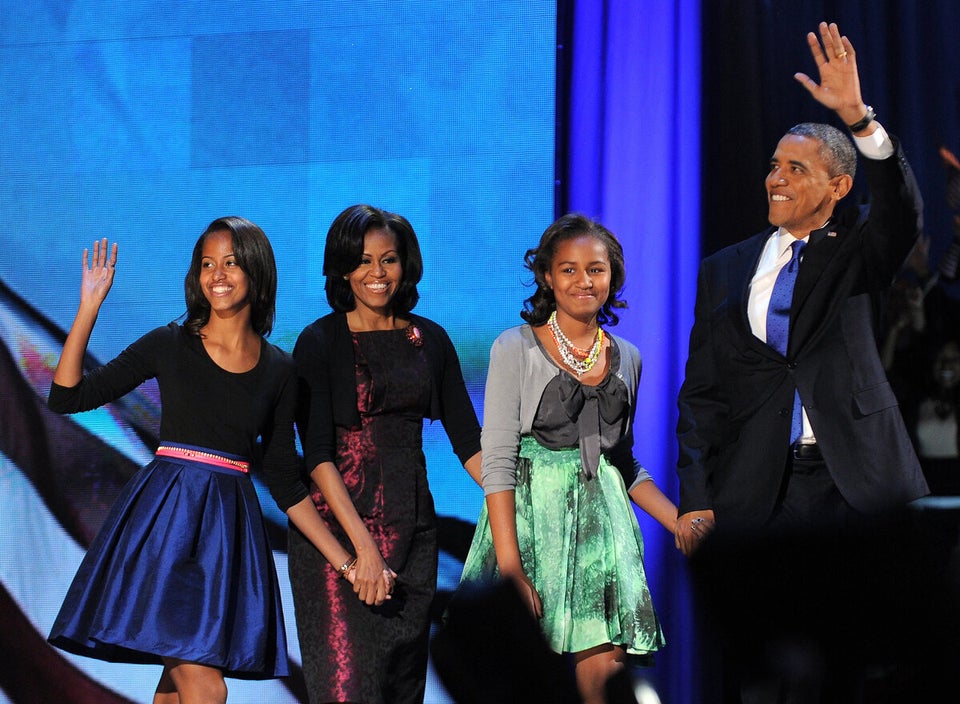 Now and Then: The Obama Family Through The Years