Listen up 2016, you've taken too many beloved celebrities from us already. Betty White won't be one of them.
That's the message social media users sent the rather gloomy year when they found Betty White trending on Twitter Tuesday.
The 94-year-old "Golden Girls" actress is alive and well. But that didn't stop people from brainstorming ways of protecting her from 2016's wrath.
One user pitched a Donald Trump-esque idea.
GoFundMe user Demetrios Hrysikos even created a campaign Tuesday, vowing to "protect" the actress during the final days of the year. It's already received more than $3,000.
"If she's okay with it I will fly to where ever Betty White is and keep her safe till Jan 1, 2017," reads the page.
Hrysikos explained that any unused money will be donated to the Spartanburg Little Theatre in South Carolina.
That's, um, a nice gesture... we guess. But there's really no need to worry, one Twitter user put the matter to rest: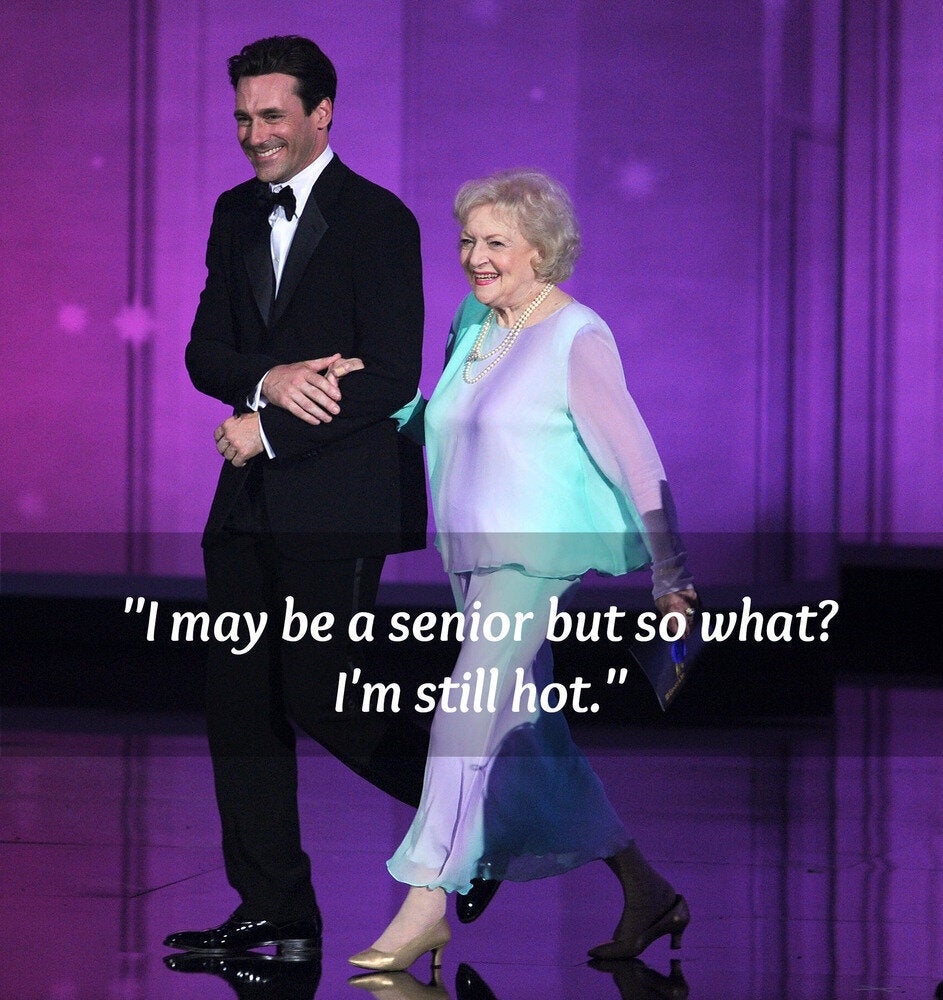 Top 10 Betty White Quotes