Beloved actress Carrie Fisher passed away Tuesday four days after suffering a heart attack aboard a Los Angeles-bound flight from London.
Widely-known for her role as Princess Leia in "Star Wars," the 60-year-old's costar Harrison Ford released a statement shortly after her passing, remembering the star as "one-of-a-kind."
Carrie was one-of-a-kind… brilliant, original," he said in a statement to People magazine.
"Funny and emotionally fearless. She lived her life, bravely…My thoughts are with her daughter Billie, her mother Debbie, her brother Todd, and her many friends. We will all miss her."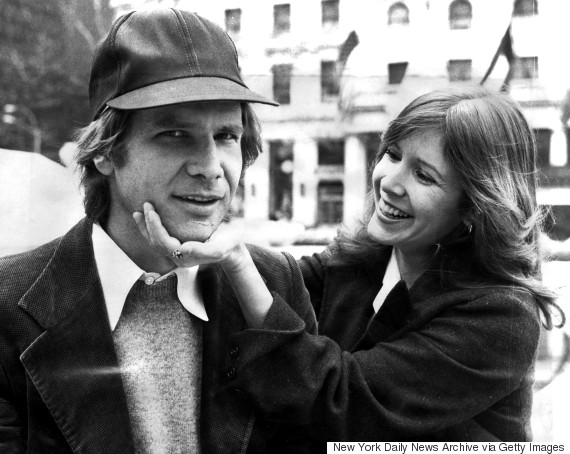 In early December, Fisher revealed her and Ford had a whirlwind love affair during the taping of "Star Wars" nearly 40 years ago, while Ford was still married.
Actor and costar Mark Hamill also took to Facebook Tuesday to release a statement on actress' passing.
"It's never easy to lose such a vital, irreplaceable member of the family, but this is downright heartbreaking," the 65-year-old wrote on Facebook.
"Carrie was one-of-a-kind who belonged to us all — whether she liked it or not. She was OUR Princess, damn it, & the actress who played her blurred into one gorgeous, fiercely independent & ferociously funny, take-charge woman who took our collective breath away."
He continued:
"Determined & tough, but with a vulnerability that made you root for her & want her to succeed & be happy. She played such a crucial role in my professional & personal life, & both would have been far emptier without her. I am grateful for the laughter, the wisdom, the kindness & even the bratty, self-indulgent crap my beloved space-twin gave me through the years. Thanks Carrie. I love you, mh."
But perhaps the most heartbreaking tribute of all came from Fisher's beloved pet dog, Gary.
"Saddest tweets to tweet," the pooch shared via his Twitter page. "Mommy is gone. I love you @carrieffisher."
Saddest tweets to tweet. Mommy is gone. I love you @carrieffisher

— Carrie Fisher's Dog (@Gary_TheDog) December 27, 2016
Gary shared several other tweets to commemorate his human mom.
I'll still be waiting for you....... pic.twitter.com/ef461OcqKJ

— Carrie Fisher's Dog (@Gary_TheDog) December 27, 2016
I was always by your side but best of all you were always by mine. #RIPCarrie pic.twitter.com/QgeOYdmmH2

— Carrie Fisher's Dog (@Gary_TheDog) December 28, 2016
Coolest dog ever posing with the coolest human ever #RIPCarrie #CarrieFisher pic.twitter.com/dl1kx5iTAK

— Carrie Fisher's Dog (@Gary_TheDog) December 28, 2016
Also on HuffPost
Carrie Fisher: Through The Years