Most people in the Great Lakes region cozy up at home for the holidays. But on the lakes, the U.S. and Canadian Coast Guards are out in the cold to ensure things keep moving.
From December until the ice starts melting in spring, the U.S. Coast Guard Cutter Alder will be out to break up the ice in order to keep shipping lanes open. The 2,000 tonne ship requires just its weight to break the nearly 10-centimetre-thick ice.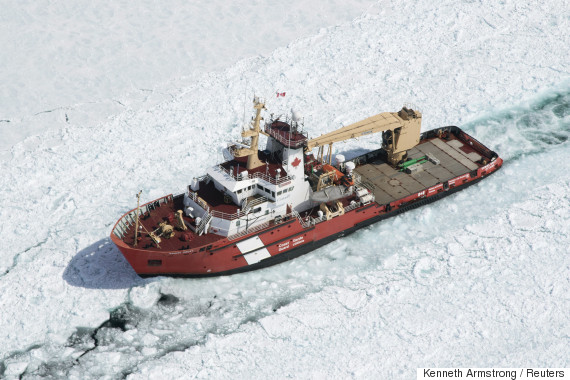 The Canadian Coast Guard Ship Samuel Risley breaks ice on Lake Superior. (Photo: Kenneth Armstrong/Reuters)
Lake Superior's ice can create some pretty dramatic weather phenomenon if it's allowed to build up.
In February, Minnesota resident Dawn LaPointe captured a video showing waves pushing the thick ice into stacks of icy shards.
The Cutter Alder's second ice-breaking session of the season took place on Tuesday, and one of the crew caught the action in a weirdly mesmerizing video.
Watch the icebreaker at work above.
Follow The Huffington Post Canada on Facebook, Twitter, and Instagram.
Also on HuffPost
27 Reasons The Great Lakes Are The Greatest