Luxury brand Versace has found themselves embroiled in controversy after being accused of racial discrimination by one of their former employees.
The 23-year-old ex-worker, Christopher Sampiro, who was based at a Bay Area, California location, says his manager told him to use the code "D410" to call out black customers as they entered the store — to which he replied, "You know that I'm African-American?"
Shortly after Sampiro revealed his ethnicity, he says he was fired by the company, whom he says claimed he didn't "understand luxury" and didn't "know the luxury life."
TMZ reports Versace also uses the same "D410" code for the label's all-black shirts.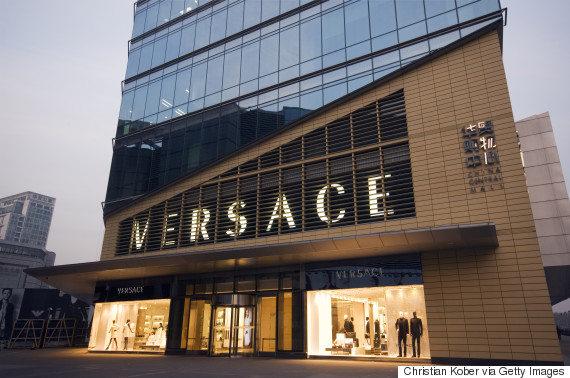 However, the timing of the termination seemed to be a little bit too coincidental for Sampiro, and he has since filed a 30-page lawsuit against the Italian brand.
The suit accuses Versace of unpaid wages and damages, according to The Cut. But the company seems adamant on denying the man's claims, and has asked Alameda County Superior Court to dismiss the case, New York Daily News reported on Tuesday.
On Wednesday, Versace released a statement, as reported by BET, claiming they "do not tolerate discrimination."
"Versace believes strongly in equal opportunity, as an employer and a retailer," the statement read. "We do not tolerate discrimination on the basis of race, national origin or any other characteristic protected by our civil rights laws. We have denied the allegations in this suit, and we will not comment further concerning pending litigation."
But Versace isn't the only high-end brand that's been accused of racial discrimination by a former employee.
Back in 2014, Tiffany & Company landed in hot water after ex-manager Michael McClure accused the jewelry company of a "systemic, nationwide pattern and practice of racial discrimination."
Follow Huffington Post Canada Style on Pinterest, Facebook and Twitter!
Also on HuffPost
9 People Who Think Casual Racism Is Ok