Oliver was the adopted son of Gabor and ninth husband Frederic Prinz von Anhalt. People magazine reports that von Anhalt was not aware his son was in an accident until the day after his death.
Following his death, Oliver's adopted brother, Marcus Prinz von Anhalt, paid tribute to him on Instagram. "My brother, my best friend, my soulmate," Marcus wrote.
Oliver and Marcus are just two of Gabor and Von Anhalt's adopted children. The couple have 10 in total. Metro U.K. reports these men had paid the couple to adopt them so that they could inherit the family title.
Von Anhalt himself previously did the exact same thing. Formerly known as Hans Georg Robert Lichtenberg, the socialite paid Princess Marie-Auguste of Anhalt to adopt him at the age of 36.
Other than Gabor's adopted children, the late actress only had one biological child with ex-husband Conrad Hilton, the founder of Hilton hotels. However, her daughter Francesca Hilton died in 2015 after suffering a stroke. She was 67 years old.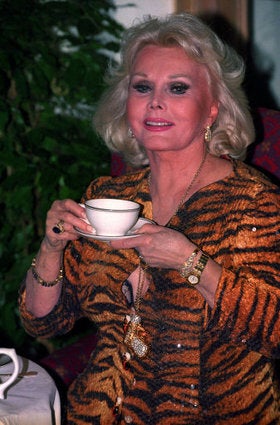 12 Fabulous Zsa Zsa Gabor Quotes