Sometimes you stare at an image for too long and it stops making sense. This is not one of those images.
Despite staring at this Reddit photo of six women for several hours, many people still can't figure it out.
At first glance, it appears that a few of their legs have disappeared.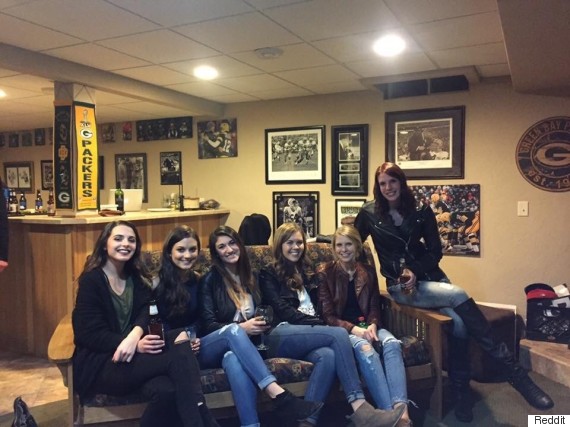 This is a tricky one. (Photo: Reddit)
Some people are perplexed that the third woman from the left seems to be missing hers, while others can't find the legs that belong to the woman in the dark blue top next to her.
But thanks to another Reddit commenter, we think we've figured it out. After that person outlined each leg in different colours, it appears that the woman sitting second from the left is wearing black jeans with a ripped knee that are just concealed next to those of her friend.
Can you see it?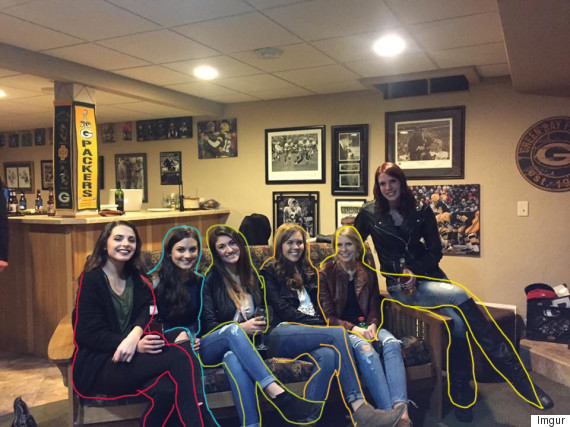 Ah, it all makes sense now. (Photo: Imgur)
We still find it impressive that she managed to tuck her other leg out of sight.
Now, did this group set out to create an optical illusion that would stump people all over, or were they just having a good night out? We'll never know.
Also on HuffPost