KINGSTON, N.S. — A 14-year-old boy has been charged with sexually assaulting an 80-year-old woman while she was walking on a public trail in Nova Scotia's Annapolis Valley.
The woman was hiking alone in East Kingston at about 2 p.m. Thursday when she was approached by a youth who was masturbating, RCMP Cpl. Jennifer Clarke said Friday.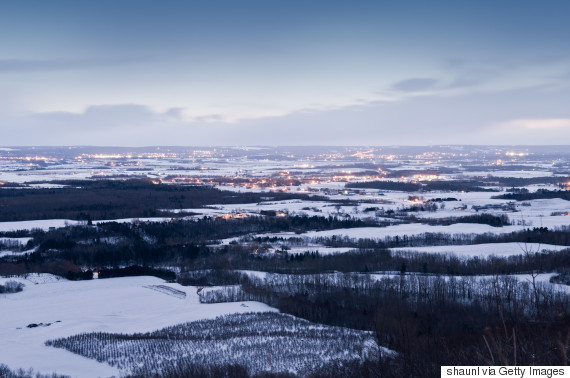 winter view of Annapolis Valley, Nova Scotia in the evening. (Photo: ShaunL/Getty Images)
"He pushed her down and sexually assaulted her,'' she said. "She was able to struggle and get away and get help.''
Police say the attacker tried to force her to perform oral sex on him, and attempted to remove her pants, but she managed to flee.
Officers say they responded with what they described as a dragnet of police members and a police dog service. Clarke said that led them to a home, where the teenager was arrested a short time later.
Police say the teenager, from Kingston, appeared in Kentville provincial court Friday to face charges of assault and sexual assault.
He was released from custody, but is due back in court on Jan. 26.
Also on HuffPost:
7 Apps and Devices For Women's Safety