While the 24-year-old has received many messages of support during this difficult time, the one she received from her stepfather, Bruce Bozzi, is perhaps the most meaningful.
On Instagram, Bozzi, who is Lourd's father's longtime partner, shared an image of the young actress at her university graduation, smiling alongside Fisher and Reynolds. He then captioned the post with a beautiful memory.
"It's an honor to be your Stepfather," he began. "This day, your NYU grad day we had so much fun! Yankee Stadium your mom and I laughed our asses off, as she kept one fantastic line coming after the other - no less when we all fell asleep the night before in the smaller ceremony because it was so boring. Every time Carrie looked at me she said 'how are you still awake'! Your grandmother with our sweet Ava was the kindest most loving."
"So...as Carrie said to me years ago 'I'm a good stepmother' I promise I will always be," he continued. "The strength of these women live so vibrantly in you. I've been lucky enough to see this for a decade! Many decades to come.....heaven just got a shit load more fun!!!! I love you @praisethelourd xo Bru Thursday 12/29/16."
Lourd's mother, Fisher, died on Tuesday, days after suffering a heart attack on a flight from London to Los Angeles. Lourd's grandmother, Reynolds, then passed away on Wednesday after suffering a stroke.
The 24-year-old has not yet spoken out about her loss. However, family spokesman Simon Halls did release a statement on her behalf following her mother's death.
"She was loved by the world and she will be missed profoundly," Lourd said of her mother in the statement. "Our entire family thanks you for your thoughts and prayers."
The actress was incredibly close to her famous mom and grandmother, as proven by her Instagram posts.
The last time the trio made a public appearance together was at the 2015 Screen Actors Guild Awards, where Fisher presented Reynolds with a lifetime achievement award.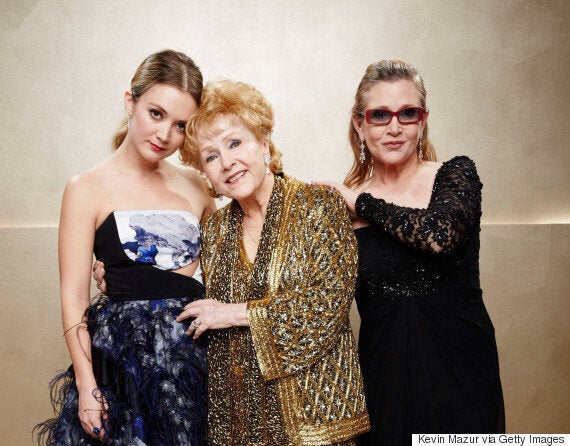 Billie Lourd, Carrie Fisher and Debbie Reynolds pose at the 21st Annual Screen Actors Guild Awards on January 25, 2015 in Los Angeles, California.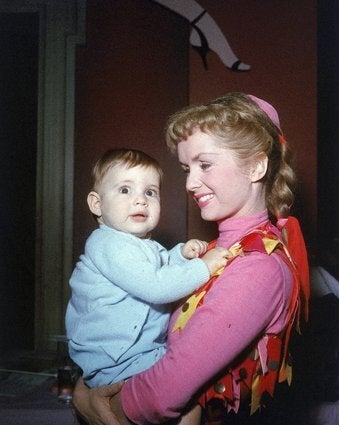 Touching Photos Of Debbie Reynolds And Carrie Fisher