People around the world came together on December 31 to celebrate the beginning of a new year — and an end to a tumultuous 2016.
Sadly, not every city was celebrating. Istanbul was in mourning after a gunman opened fire on New Year's Eve partiers in a nightclub, killing at least 39 people.
However, Paris and Berlin went ahead with celebrations despite the deadly terror attacks that had happened in both cities in recent months.
Here's a look at how people around the world rung in 2017: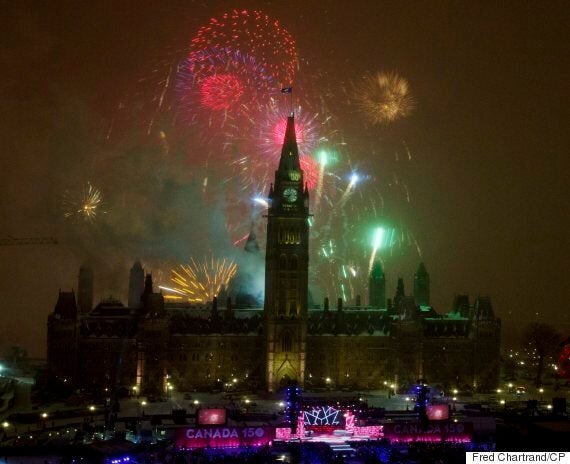 Fireworks explode over Parliament Hill to celebrate New Year's Eve and Canada's 150th anniversary of Confederation on Jan. 1.
Bright lights filled the sky over Sydney Harbour.
The coastal Australian city of Geelong had a beautiful light display of both fireworks and a stunning sunset.
Hong Kong's Victoria Harbour sparkled with fireworks.
Buddhists rang a bell at Zentsu Temple in Kagawa Prefecture to usher in the new year.
Revellers took a dip in the water at Rio's Copacabana Beach as fireworks exploded overhead.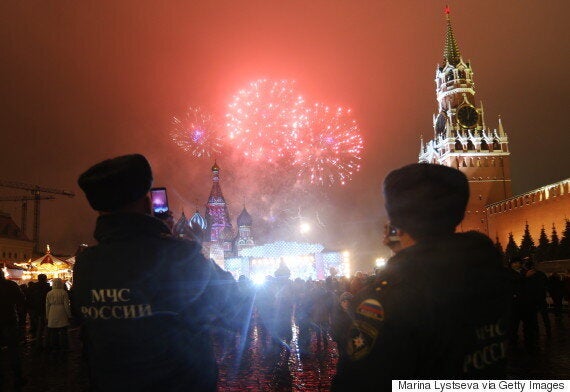 Employees of the Russian Emergency Situations Ministry watch fireworks over Moscow's Red Square.
Fireworks lit up the Las Vegas Strip.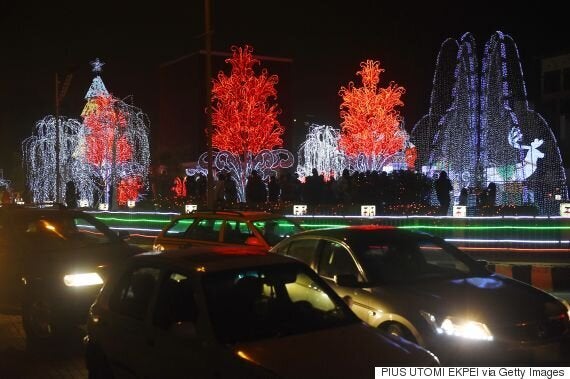 Motorists drive past lights on Victoria Island as part of the New Year's eve celebration in Lagos, Nigeria.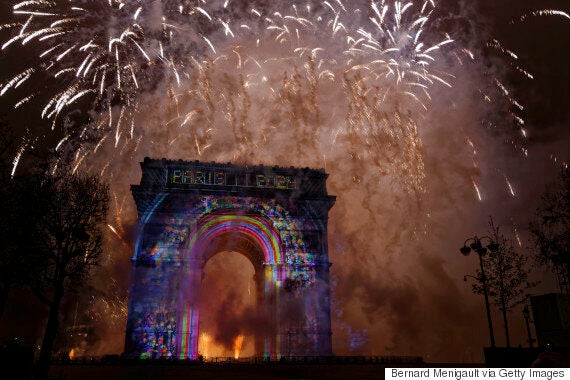 Fireworks explode from the top of the Arc de Triomphe in Paris, France on Jan. 1.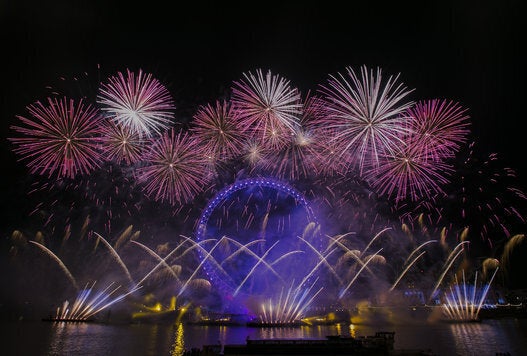 New Year's Eve Around The World 2016