Carrie Fisher's daughter took to Instagram Monday to pay tribute to her late mother and grandmother, two women whom she lost only one day apart.
"There are no words to express how much I will miss my Abadaba and my one and only Momby," Billie Lourd, 24, wrote along with a photo of the three women together. "Receiving all of your prayers and kind words over the past week has given me strength during a time I thought strength could not exist."
Fisher, who famously portrayed Princess Leia in the "Star Wars" film franchise, died on Dec. 27 at age 60. She was hospitalized after falling ill on a flight, reportedly suffering a heart attack.
Her mother, Hollywood icon Debbie Reynolds, died the next day at age 84. She had suffered a stroke.
Reynolds said "I want to be with Carrie," before she passed away, according to son Todd Fisher. He said the family is "heartbroken'' by the two deaths.
"Thank you to everyone who has embraced the gifts and talents of my beloved and amazing daughter," she wrote. "I am grateful for your thoughts and prayers that are now guiding her to her next stop."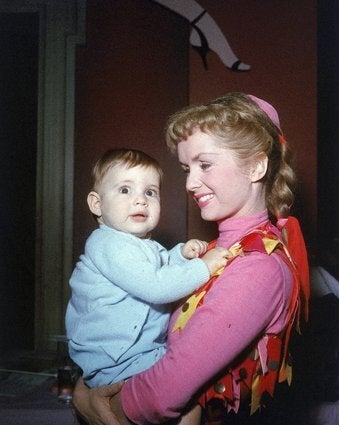 Touching Photos Of Debbie Reynolds And Carrie Fisher