Mark Hamill has a lot more to say about his beloved late costar and friend, Carrie Fisher.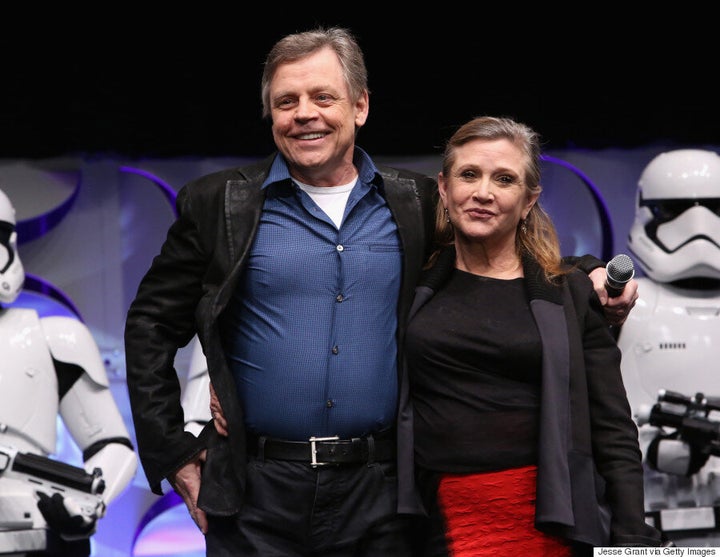 Mark Hamill and Carrie Fisher speak onstage during Star Wars Celebration 2015 on April 16, 2015 in Anaheim, California. (Photo by Jesse Grant/Getty Images for Disney)
In the guest column, the 65-year-old actor discussed how he first met Fisher when she was just 19 years old at a dinner ahead of their first shoot for the first "Star Wars" film.
"I was just bowled over. I mean she was just so instantly ingratiating and funny and outspoken," Hamill wrote of the author. "She had a way of just being so brutally candid. I'd just met her but it was like talking to a person you'd known for 10 years."
Hamill also acknowledged that there was tension on the "Empire Strikes Back" set, but it was Fisher who made the cast laugh.
"Once at lunchtime she said, 'You should try on my jumpsuit.' I said, 'The one-piece white jumpsuit? You're what, 5'2"? I'll never get in!' She said, 'Just try.' I put on that Princess Leia zipper jump suit and it was so tight I looked like a Vegas lounge singer. If that wasn't ridiculous enough, she had me put on one of those bald cap masks with the Bozo hair and glasses and nose and then she walked me around the back lot.

"The lengths I would go to hear her laugh — there were no limits," he wrote. "I loved her and loved making her laugh. She would do these crazy things and make me do these crazy things, but I really don't think they were crazy after all. In a way, it was a defense mechanism for her. She was so off the wall, she could use it as protection. Part of what was so poignant about her was that she was vulnerable, that there was this glimmer of a little girl that was so appealing and it roused the protective nature in my personality."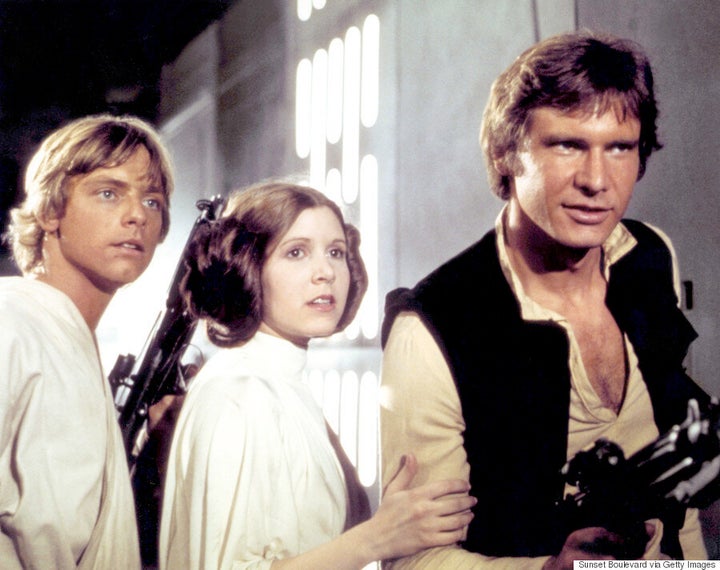 Mark Hamill, Carrie Fisher and Harrison Ford on the set of "Star Wars: Episode IV - A New Hope." (Photo by Sunset Boulevard/Corbis via Getty Images)
Hamill also admitted there were times when the twosome were not speaking to each other, but eventually, they always found their way back to each other.
"We ran the gamut over the years, where we were in love with each other, where we hated each other's guts. 'I'm not speaking to you, you're such a judgmental, royal brat!' We went through it all. It's like we were a family."
"Like I say, she was a handful. She was high maintenance. But my life would have been so much drabber and less interesting if she hadn't been the friend that she was," he concluded.
Fisher died on Dec. 27, a few days after experiencing a heart attack on a flight from London to Los Angeles. Just one day later, her mother, screen legend Debbie Reynolds, died at age 84.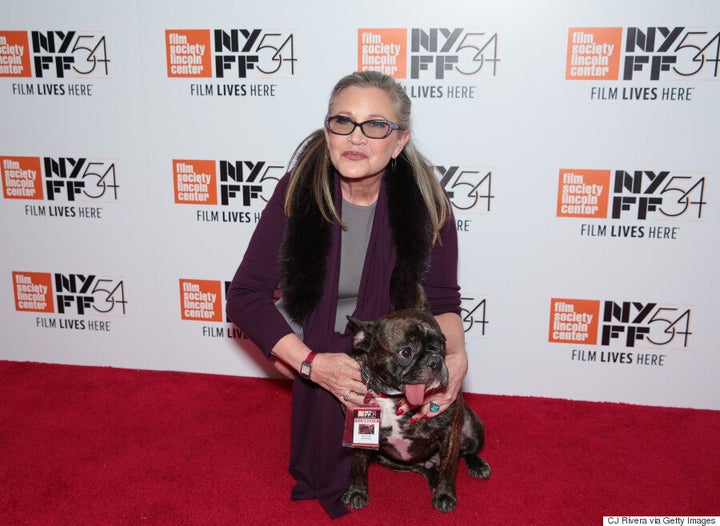 Carrie Fisher and her beloved dog Gary Fisher on October 10, 2016 in New York City. (Photo by CJ Rivera/FilmMagic)
"There are no words to express how much I will miss my Abadaba and my one and only Momby," Lourd, 24, wrote. "Receiving all of your prayers and kind words over the past week has given me strength during a time I thought strength could not exist."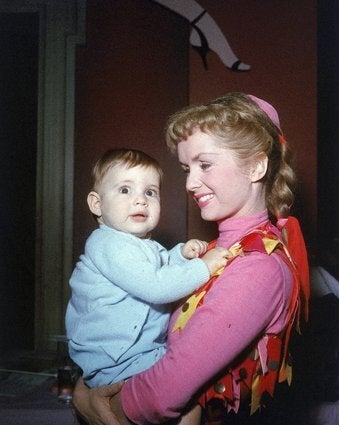 Touching Photos Of Debbie Reynolds And Carrie Fisher