We never noticed how much Pink's daughter looked like her until the singer posted this adorable snap of Willow with her baby brother Jameson.
From the sweet photo of the siblings, it's clear that five-year-old Willow is looking more and more like mom. Everything from her smile to her high cheekbones to her coloured hair screams Pink.
And in case you needed more proof, just take a look at this throwback photo of the "Just Like Fire" singer as a child compared to a photo of Willow from October.
The two look near identical, sporting the same hairstyle and face shape.
In the past, Pink has also shared adorable mother-daughter selfies with Willow, proving just how strong her genes are.
But while Willow's looks come from her mother, Pink previously revealed that her daughter's daredevil attitude comes from her father.
In 2015, Pink joked to ET Canada about her daughter's personality. "Willow is all me," the mom-of-two said. "She's cute like her papa, and she's mean like her mama."
Now we can't wait to see who Willow's baby brother takes after when he grows up!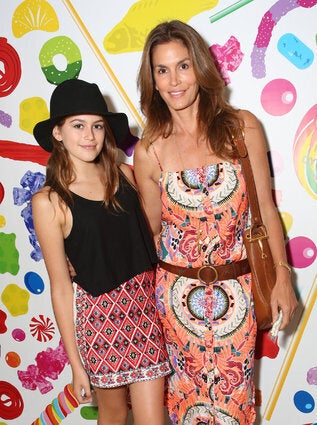 Celebrity Parents With Little Mini-Mes