As 2016 closes out, the global situation is as about as uncertain as any person living today can remember.
There's a massive war in the Middle East; Britain is pulling out of the European Union; stocks are hitting record highs while bonds are crashing; and Donald Trump and Vladimir Putin have found common cause by sparking a new nuclear arms race.
So it's probably not a surprise that some of the business and economic forecasts out there are sounding a little apocalyptic. On the fringes of the mainstream economic debate, analysts and entrepreneurs are predicting everything from another financial crisis to a global Internet outage.
Any one of these scenarios is a long shot, but we shouldn't ignore these opinions, because the folks on the fringes often get it right when the big guys get it wrong — as was the case with the 2008 financial crisis.
Europe's banks will cause a new financial crisis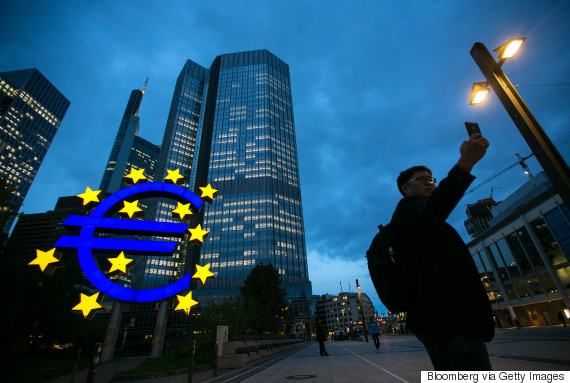 A tourist takes a selfie outside the former European Central Bank (ECB) headquarters, Frankfurt, Germany, on Oct. 20, 2016. (Photo: Krisztian Bocsi/Bloomberg via Getty Images)
Steve Eisman, who correctly predicted the U.S. housing crash a decade ago and made serious money off of it, has a new prediction: "Europe is screwed."
Eisman, who was played by Steve Carrell in "The Big Short," says European banks, particularly Italian ones, are overvaluing their bad loans.
"In the Italian system, the banks say [bad loans] are worth 45-50 cents on the dollar. But the bid price [what markets say it's worth] is 20 cents. If they were to mark them down, they would be insolvent," Eisman told The Guardian in November.
Auditing house KPMG said in a report this fall that European banks are in a "downward spiral," with non-performing loans (loans that are repaid late or not at all) tripling in the past decade.
If investors were to lose confidence in Europe's banks, the likely outcome would be stock markets plunging around the world and a sudden, sharp drop in bank lending known as a "credit freeze" — not unlike what happened in 2008.
Italy will go bankrupt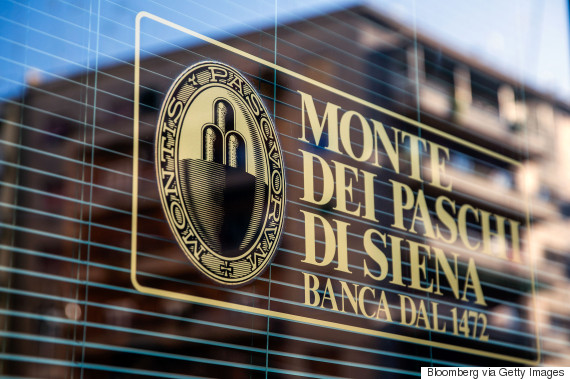 A branch of Banca Monte dei Paschi di Siena in Rome, Italy, on Dec. 23, 2016. Italy's government is set to rescue Monte Paschi, the world's oldest lender (established in 1472), in what will be the country's biggest bank nationalization since the 1930s. (Photo: Alessia Pierdomenico/Bloomberg via Getty Images)
French economist and money manager Charles Gave was in the minority when he predicted back in the 1990s that a single European currency would cause Europe's poorer countries to suffer financial problems. In the wake of Greece's depression and massive recessions in Italy, Spain and Ireland, a larger number of experts are coming around to that point of view.
In a recent research note, Gave predicted Italy will go bankrupt. In essence, he says that Italy is slowly falling out of the group of first-world nations — and it's because of the euro.
His argument is that Italy was never as productive as wealthier countries like Germany, but when it had the Italian lire it could overcome productivity problems by devaluing its currency. It could always compete with Germany on price. But now, with the euro in place, Italy can't compete with Germany and others, and its economy is dying slowly.
"Hence, an Italian sovereign default of some variety is now a near certainty," Gave wrote.
'The Internet will shut down for 24 hours next year'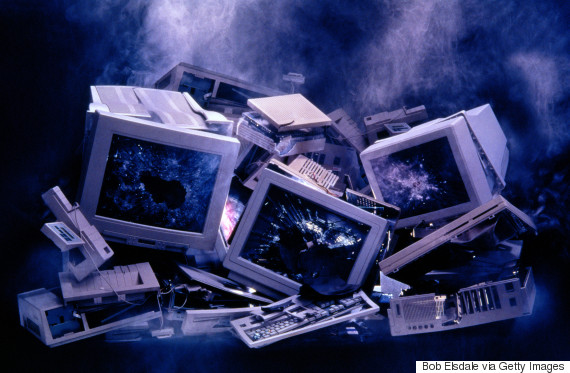 (Image: Bob Elsdale/Getty Images)
Hackers are testing out methods of taking down the entire Internet, and they will likely succeed soon, says James Carder, the chief information security officer at Colorado-based security tech firm LogRhythm.
Recent hack attacks against Twitter and Spotify indicate hackers are "testing missiles by shooting them into the ocean," Carder told Business Insider, and soon it will be time for the real deal.
"If the internet goes down, financial markets will tank," he said.
Carder also predicts the fake news controversy will intensify and hackers will try to retaliate against media that take action to prevent fake news from spreading.
"I think hackers, in the name of protecting our freedom of speech, will retaliate by knocking down a major media outlet or two."
Artificial intelligence bots will hold your smartphone hostage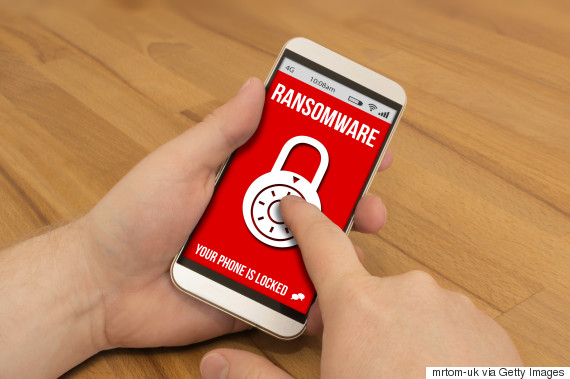 Photo: Getty Images
"In 2017, we can expect artificial intelligence to be applied to all stages of a cyber-attacker's mission," predicts cybersecurity firm Darktrace.
New types of hack attacks are evolving, Darktrace says. Hackers will now not only steal information, but will change it too, in order to discredit governments or corporations, or purely for spite.
Hackers will also start taking control of devices remotely, for instance freezing up your smartphone, in order to extract a ransom.
"We will start to see the beginning of a new type of extortion on a micro level, as consumers are targeted across a range of connected objects."
Follow The Huffington Post Canada on Facebook, Twitter, and Instagram.
Also on HuffPost
12 Tips For Happiness in 2017