New year, new possibilities. That's what they say, right? Right!
The Internet had its first real freak out of 2017 when people found out a new fashion trend was peeking around the corner waiting to be noticed. And notice we did.
Citizens of the world, meet the choker for men.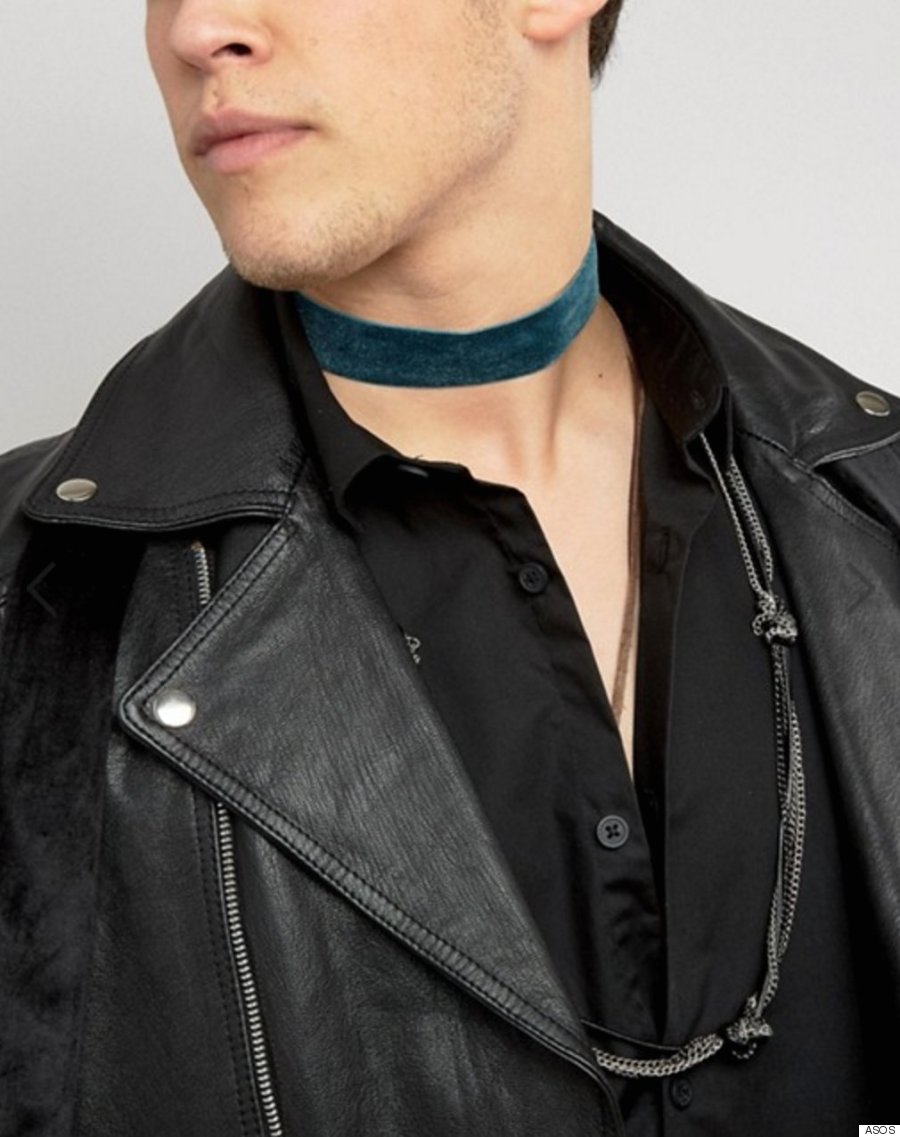 Our favourite online retailer ASOS made it happen. It started selling chokers for dudes like it was no big deal. And we're not just talking about your plain old black shoelace type of choker, we're talking about velvet chokers, braided leather chokers, burnished silver chokers and even bandana chokers (which, wouldn't that just be considered a bandana? Eh, that's a whole other investigation).
Asos wft? hahah imagine being asked to stick on a velvet choker, poor lad I'd be mortified!! pic.twitter.com/nkbh8T2npR

— Sofia (@SofiaIvinson) December 13, 2016
For many ladies, chokers are an essential part of their wardrobes thanks to its rise in popularity last year. Seriously, how many times did we all read that chokers were ~the trend of the year~.
So while the Internet took to Twitter to share their thoughts and concerns about the male choker, one man, albeit unexpected, revealed he's one big choker fan.
Enter the "Today Show's" Matt Lauer.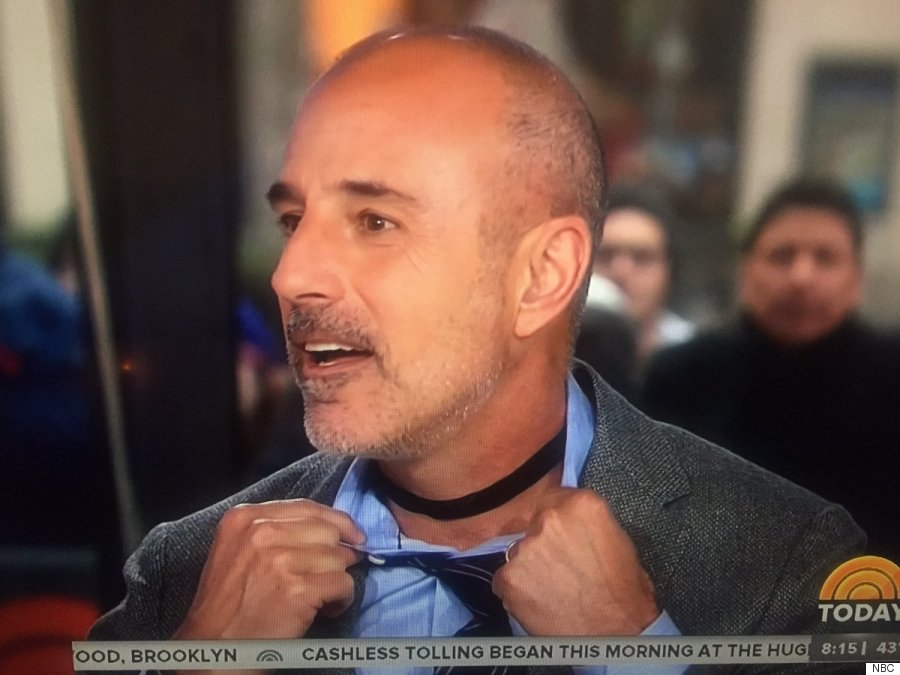 Yes, that's him wearing a choker on national television.
When you've got the morning show at 6 and a Green Day concert at 8 pic.twitter.com/Pe1F7BVUQw

— GQ Magazine (@GQMagazine) January 4, 2017
And everyone had feelings about it:
This is a lot to take in before my morning coffee. https://t.co/AdPRzz8OUQ

— Lauren Alexis Fisher (@laurenalexis) January 4, 2017
Matt Lauer is a manic pixie dream girl omg https://t.co/rUCYtZ28fS

— turbo thotz (@avaguth) January 4, 2017
And the heat turned up when Lauer said ASOS was "late to the game" with their male choker trend.
"Because guys, I have been wearing a choker for years. I'm not kidding. For years," Lauer claimed.
Oh, really, Matt?
dont👏claim👏 to👏like👏chokers👏if👏you👏dont👏know👏matt👏lauer https://t.co/zcWiGU2XT8 pic.twitter.com/Om48QmKFFF

— Rebecca Jennings (@rebexxxxa) January 4, 2017
Omg.
The '90s called — they said you look great, Matt.
Now, before everyone freaks out a little more and calls for the death of this trend, let's all take a breather for a quick second and think about this.
Chokers for dudes is kind of great. And here's why: fashion is for everyone.
"Let us not allow 2016 and its unfortunate series of events mislead us into believing that equality is exclusionary, that it works for one group but not another and only at opportune times. Remember: equal is equal is equal and that includes everyone at all times," David Yi of Allure wrote in defence of the male choker.
And Matt was right. Many men walked this planet before him flaunting the totally cool trend, pulling it off effortlessly. Lets take a look:

David Bowie wore one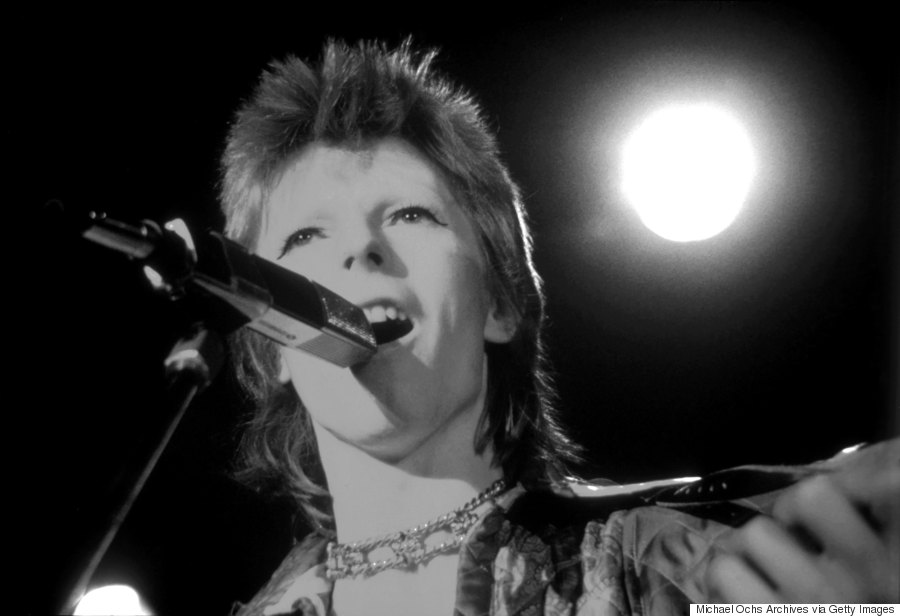 You bet Jordan Catalano from "My So-Called Life" wore one, too
Sexuality: Jared Leto in a choker as Jordan Catalono in My So-Called Life pic.twitter.com/vebFRYqnBh

— faith (@seriouslyfaith) October 25, 2016

Yup, Ryan Atwood from "The O.C." wore one, as well
I AM SCREAMING at this text in response to @ASOS carrying male chokers pic.twitter.com/yhEXsUhZYi

— ERNEST-O (@emacys) January 3, 2017

Harry Styles wore one... multiple times!
Name something more important than Harry Styles in a choker... I'll wait pic.twitter.com/ZnWuqYWrGW

— jacee sessions (@jaceesessions) November 17, 2016

Gosh, even Patrick from "Spongebob Square Pants" wore one!
Patrick Star, Fashion Trendsetter pic.twitter.com/CMk1RNcjI6

— Bae Feelings ღ (@GirlfriendNotes) December 15, 2016
So listen up, Internet: stop hating on the male choker. Embrace it. We can all wear whatever we want.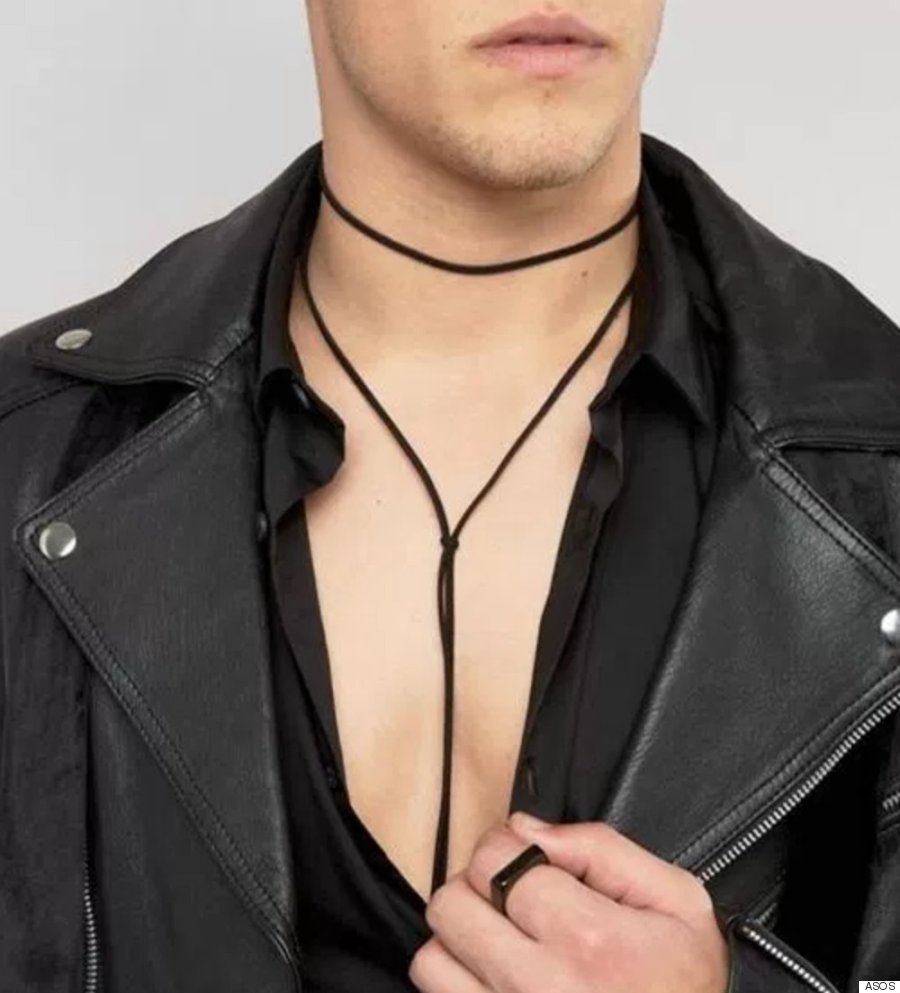 Follow Huffington Post Canada Style on Pinterest, Facebook and Twitter!
Also on HuffPost
Male Fashion Faux Pas According To Reddit