Swinging may be something some couples like to fantasize about, but in major Canadian cities, you can turn this into a reality.
Swinging is when couples meet and sexually interact with other couples or single people.
In Toronto, Club M4 and The O Zone both offer space for couples and single members to get busy, while Montreal's L'Orage Club, have Saturday nights reserved for couples and single women.
Swingers in Vancouver also have a couple of options when it comes to clubs, including Club Eden where you can meet other swingers online.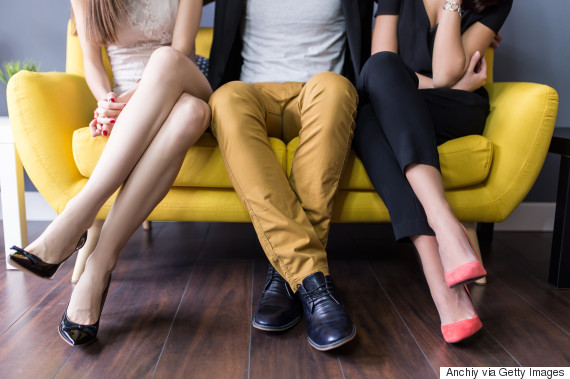 All clubs are different and all come with their own set of rules from pricing to themes to dress codes. However, one thing that is important at all clubs and parties is respecting other people's decision to say, "no."
As The O Zone notes, consent is not always talked about when it comes to swinging.
"Just because there is hedonistic intent and someone seems to be promiscuous does not give the green light to touch without consent. Asking outright is the polite thing to do and is one approach," the site notes.
And swinging doesn't just happen at clubs. Some cities have swingers parties and there are even cruise ships designed specifically for adventurous adults.
Below are 12 things first-time swingers (or anyone interested in swingers clubs) should know before heading out to play.
What You Need To Know About Swingers Clubs