Complete with a pocket square and tie clip, Grant Kessler showed up at an Ohio hospital dressed to impress. When asked why so dapper, he responded with "first impressions matter."
On Twitter, Kessler's 16-year-old sister Iris shared a sweet photo of him sitting patiently in the hospital waiting room, decked out in a classy, grey suit. Pretty soon the new uncle became an internet sensation, as Iris' tweet racked up over 440,000 likes and 130,000 retweets.
Iris also tweeted a photo of Kessler's first meeting with baby Carter after their older sister, Olivia, gave birth. Naturally, it was the cutest thing ever.
According to Iris, Kessler's idea to wear a suit was a "totally classic" move on his part. "He's always the type to show up to things dressed up, or bring a cake for no reason," she told Buzzfeed News.
Kessler is definitely the sweetest uncle ever!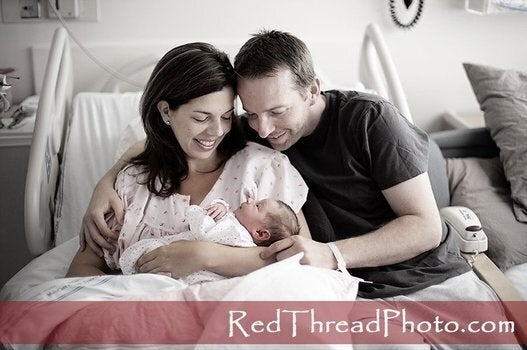 Newborn Photos Every Parent Needs To Take